Improve Yourself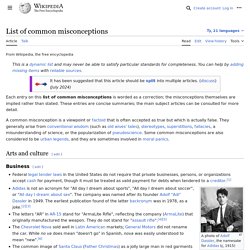 This incomplete list is not intended to be exhaustive. This list pertains to current, widely held, erroneous ideas and beliefs about notable topics which have been reported by reliable sources. Each has been discussed in published literature, as has its topic area and the facts concerning it. Note that the statements which follow are corrections based on known facts; the misconceptions themselves are referred to rather than stated.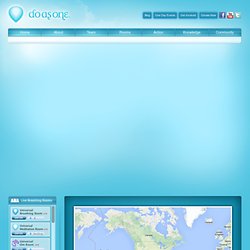 Do As One invites you to experience connection by breathing together synchronously with everyone currently logged into the UBR. The map on this page shows you where everyone you are breathing with is located around the world in real time. At a pace of five breaths per minute, instill the power of conscious, deep breathing as you oxygenate your body, heighten awareness and increase your overall wellness. This room is where we envision having one billion people breathe together by November 11, 2012.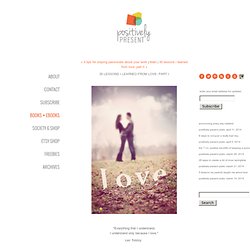 "Everything that I understand, I understand only because I love." Leo Tolstoy Today someone I love, someone who I have learned so much from and who has helped me understand the world in a new way, is celebrating his thirtieth birthday. One of the people who has changed my life more than he could ever know came into the world thirty years ago today.
30 lessons i learned from love: part I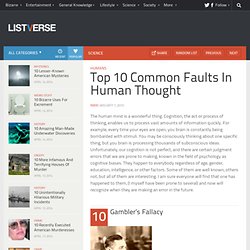 The human mind is a wonderful thing. Cognition, the act or process of thinking, enables us to process vast amounts of information quickly. For example, every time your eyes are open, you brain is constantly being bombarded with stimuli.
Very interesting stuff....it makes me think of most people I know who don't seem aware of themselves or how things and events are signs of the reality we live in. Gambling is a perfect one =\ by awayfromspace Feb 2