KNOWING the World
BBC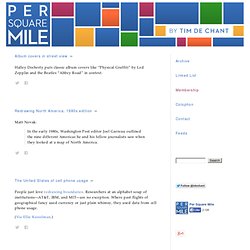 Per Square Mile
At the end of 2013, the journal Cityscape put the following statement to contributors and asked their opinion of it: "In 40 years, the average person will live closer to her neighbors and farther from the ground than she does today." This is a critique of one response. More to come… Most urbanists will tell you that we'll be living at higher densities sooner than you think.
<div class="noscript-message"><p>It looks like JavaScript is either disabled or turned off. Please enable JavaScript to correctly view this web site.</p><p>Parece que JavaScript est&aacute; desactivado o apagado. Por favor, activar JavaScript para ver este sitio de web.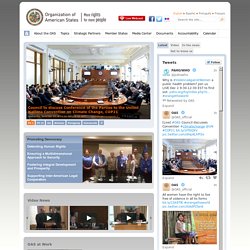 Mr. Peter Prugel, Regional Director for Asia and the Pacific of the German Federal Foreign Office calls on H.E. Mr.
SAARC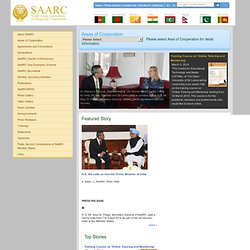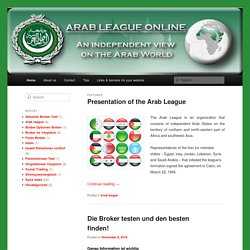 LAS
The Arab League is an organization that consists of independent Arab States on the territory of northern and north-eastern part of Africa and southwest Asia. Representatives of the first six member states – Egypt, Iraq, Jordan, Lebanon, Syria and Saudi Arabia – that initiated the league's formation signed the agreement in Cairo, on March 22, 1945. Continue reading Israel-Palestine conflict has been one of the most serious border disputes in the world for many decades now and is an issue that divides the world community. The recent Israel-Gaza conflict, which started on November 14, 2012 and lasted for eight days, is an offshoot of this long-standing territorial dispute.
GCC
CELAC
On Saturday, December 3 rd – while most of the U.S. media was focused on the political demise of Republican presidential candidate Herman Cain and the growing financial meltdown in Europe – the Community of Latin American and Caribbean States (CELAC) was officially launched at a summit in Caracas, Venezuela. The new regional organization includes every nation in the Western Hemisphere with the exception of the United States and Canada and is seen by many as a potential rival to the region's foremost multilateral organization, the Washington-based Organization of American States (OAS). Though it generated a great deal of media attention within Latin America and was attended by the majority of the hemisphere's heads of state, the U.S. press largely overlooked the Caracas summit with, for instance, the New York Times limiting its coverage to a brief 100 word blurb from the Associated Press.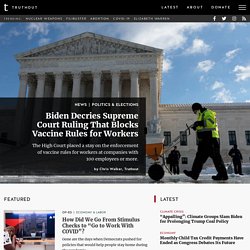 AU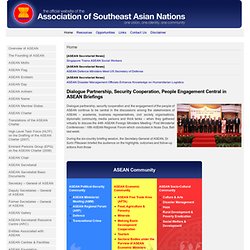 Dialogue Partnership, Security Cooperation, People Engagement Central in ASEAN Briefings Dialogue partnership, security cooperation and the engagement of the people of ASEAN continue to be central in the discussions among the stakeholders of ASEAN – academia, business representatives, civil society organisations, diplomatic community, media persons and think tanks – when they gathered virtually to discuss the 44th ASEAN Foreign Ministers Meeting / Post Ministerial Conferences / 18th ASEAN Regional Forum which concluded in Nusa Dua, Bali last week. During the six-country briefing session, the Secretary-General of ASEAN, Dr Surin Pitsuwan briefed the audience on the highlights, outcomes and follow-up actions from those ASEAN countries to adopt local service marketplace to increase labour efficiency
UNESCO