Awesome stuff
it is once again time for the gluten-free ratio rally... i thought i may have to sit this one out because of too many other plates spinning right now, but how can i pass this month's theme up... brownies! i mean, really, how can i not make time for brownies?!
kumquat: Gluten-Free Ratio Rally: Salted Caramel Brownies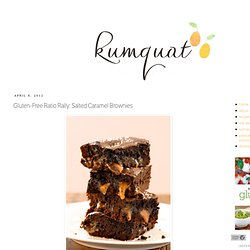 Jose Gonzalez - Heartbeats
Editor's note: On Mondays, Kristen Swensson of Cheap, Healthy, Good swings by these parts to share healthy and delicious recipes with us. Take it away, Kristen! [Photograph: Kristen Swensson] Lately, I've been loving The Kitchn almost as much as I love Friday Night Lights.
Healthy & Delicious: Three-Ingredient Banana, Honey, and Peanut Butter Ice Cream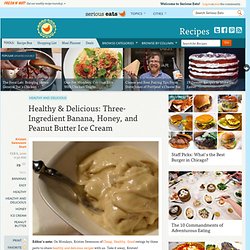 Miniature Leather Book Earrings in Hoop by TheBookCellar on Etsy
Gluten-free Naan 2.0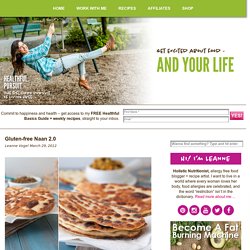 For more on the flavors of India series, check out: Dhal Aloo Kofta, Aloo Palak, Payasam Pudding, and Malai Kofta. I've done it. I've mastered the art of the gluten-free naan.
"Baroness" potatoes (aka the poor cousin of the Duchess)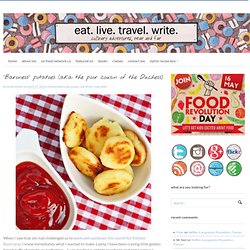 When I saw that Jen had challenged us to work with potatoes this month for Kitchen Bootcamp, I knew immediately what I wanted to make. Lately, I have been craving little golden baked puffs of potato-ey perfection – I was reading a vintage cookbook and came across a picture and it brought me back to the 1970s dinner parties my mum and dad used to throw with all sorts of fancy eats like Duchess Potatoes. Chapter 26 of The Professional Chef does, indeed include instructions for these but I felt I might modernise them a little by making flattened discs of potato rather than fancy schmancy piped out ones. They didn't exactly come out as elegant as I had hoped so I dubbed them "Baroness" potatoes – a Baroness being the lowest rank of nobility at the opposite end of the scale from the Duchess. "Baroness" potatoes (aka the poor cousin of the Duchess)
Drop files here to add tracks or artwork to your mix Who knew? Dubstep and Classical music, together at last...Eleven tracks on this one, most of them centered around folks like Beethoven, Bach, and Mozart...including music by 16 bit, BogTroTTeR and Chase & Status.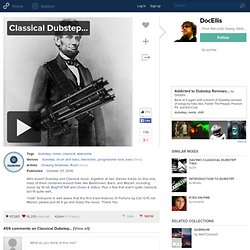 We're always looking for new and fun ways to keep the kids entertained, which is why we fell head-over-heels in love with this unique craft project. It's a simple activity to do with your kids, and the final result is gorgeous. How do you do it? The steps are simple.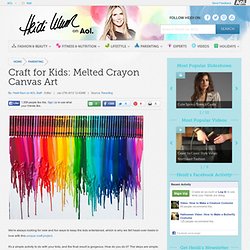 Oh, to have been in Tokyo in June! Shintaro Ohata just finished up a solo exhibition at the Yukari Art Contemprary in Tokyo, Japan. This Hiroshima, Japan-born artist is known for his ability to show us everyday life in a cinematic way. He captures light in his paintings, showering the world, as we know it, with carefully placed strokes of it. "Every ordinary scenery in our daily lives, such as the rising sun, the beauty of a sunset or a glittering road paved with asphalt on a rainy night, becomes something irreplaceable if we think we wouldn't be able to see them anymore," he told Yukari gallery. "I am creating works to capture lights in our everyday life and record them in the painting."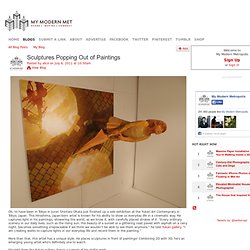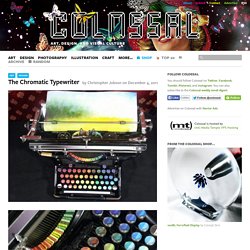 Washington-based painter Tyree Callahan modified a 1937 Underwood Standard typewriter, replacing the letters and keys with color pads and hued labels to create a functional "painting" device called the Chromatic Typewriter. Callahan submitted the beautiful typewriter as part of the 2012 West Prize competition, an annual art prize that's determined by popular vote. I don't know how practical painting an image with a color typewriter is, but if Keira Rathbone can do it… (via dark silence in suburbia)