Art
Post-apocalyptic Tokyo scenery. 19 Aug 2010 The illustrations of TokyoGenso (a.k.a.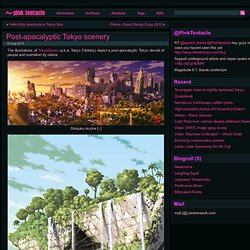 Tokyo Fantasy) depict a post-apocalyptic Tokyo devoid of people and overtaken by nature. Shinjuku skyline [+] Tokyo Big Sight [+] Rainbow Bridge [+] The 8 world's most prominent hyper-realist sculptors » Blog of Francesco Mugnai. ROSTLAUB. Feng Zhu Design. "The Art of Clean Up": El arte de ordenar. Graphic Design Blog – An Ultimate Resource for Graphic Designers. What People in 1910 Thought the Year 2000 Would Be Like? Design. Moxy Creative House - Dress The Part. 50 Free Photoshop Brush Sets Everyone Should Have. 50 Beautiful and Effective Package Designs. When choosing one product over another, the design of the packaging probably influences your decision far more than you realize.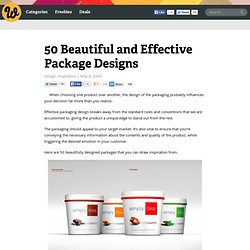 Effective packaging design breaks away from the standard rules and conventions that we are accustomed to, giving the product a unique edge to stand out from the rest. The packaging should appeal to your target market. It's also vital to ensure that you're conveying the necessary information about the contents and quality of the product, while triggering the desired emotion in your customer. Here are 50 beautifully designed packages that you can draw inspiration from. Condom packaging by ~catherineharvey on deviantART. T.001. 35 Brilliant Resume Designs at DzineBlog. Learn how to earn $125 or more per hour as a freelancer - Click Here Looking for hosting?.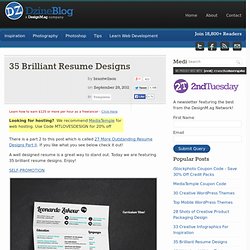 We recommend MediaTemple for web hosting. Use Code MTLOVESDESIGN for 20% off There is a part 2 to this post which is called 27 More Outstanding Resume Designs Part II. If you like what you see below check it out! The Surreal Paintings of Vladimir Kush. The Surreal Paintings of Vladimir Kush posted by Damian M. under Photography on Mar 21st, 2010 with 32 Comments 21 Mar 23 Photos Of... said Feb 4th, 2012 Love the city skylines in pics 2 and 3, amazing!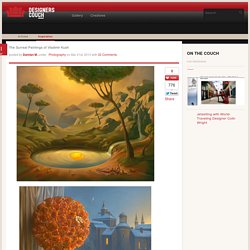 Thanks. Old Garage turned Mini Dream Home! | Hello there!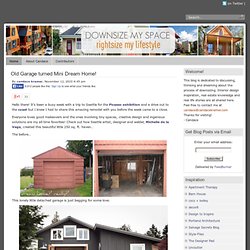 It's been a busy week with a trip to Seattle for the Picasso exhibition and a drive out to the coast but I knew I had to share this amazing remodel with you before the week came to a close. Everyone loves good makeovers and the ones involving tiny spaces, creative design and ingenious solutions are my all time favorites! Looks like good Paintings by Alyssa Monks. RELIC. 25 Striking Framed Papercuts by Peter Callesen. Peter Callesen Peter Callesen thrives on creating art from paper, rather on it.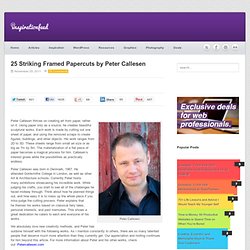 Using paper only as a source, he creates beautiful sculptural works. Each work is made by cutting out one sheet of paper, and using the removed scraps to create figures, buildings, and other objects. His work ranges from 2D to 3D.
---