Street art
THE UNDERBELLY PROJECT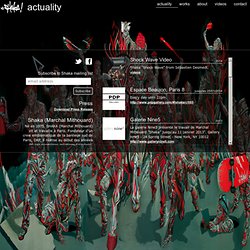 Press Download Press Release Shaka (Marchal Mithouard) Né en 1975, SHAKA (Marchal Mithouard) vit et travaille à Paris.
Toujours à sa Fenêtre
M o s k o e t a s s o c i é s
Graffiti Flava
Photos from Gilbert Mazout (gilbert) on Myspace
Collection Mini Héros - Stickaz
D.E.M.S.K.I.
Profecy UB GT RTZ VMD
teaseryan - une vidéo Art et Création
Blog Entry April 6th 2014. a farewell to one of NY's Iconic Photographers and cool ass dude... Clayton Patterson , LES ambassador and documentarian from street level and sometimes upstairs window. Im basically jacking this from the NY times, but I dont know how else to get the words on here. It was well written and I felt the need to share it with anyone who likes my work, knows I live and breath what NYC has done for me in terms of inspiration and culture. For me, the impact started in the 90's first hand but obviously like anyone else seeing it from a far what the 80's offered.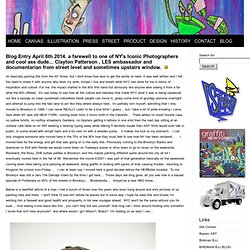 bloglington
Street Stickers, Poster Art & Graphics from Brighton & London, UK – Worldwide
FAITES LE MUR
LeCyklop
Paris : un album
Foto: Euromillions * Nicht verpassen: 4. Month of Performance Art in Berlin. "MPA-B is a 31 day, city-wide and artist-run platform for independent performance art practices, running annually in May, that connects and brings together hundreds of artists, spaces, networks and initiatives who collectively contribute to a unique and radical month-long programme, featuring: indoor and outdoor performances, site-specific interventions, talks, workshops, screenings, public encounters and interactions, dinners, durational and days-long actions and other formats and projects which do not have, or reject, any definition." * Buchtipp: "Can Jokes Bring Down Governments?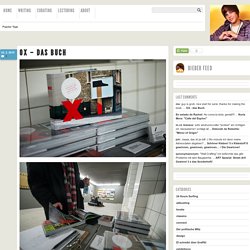 Street Art Par Mesnager - Paris (France)
Aakash Nihalani's Tape Art » Streetart Berlin Blog
Above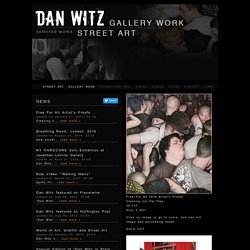 DAN WITZ
NY HARDCORE Solo Exhibition at Jonathan LeVine Gallery NEWS posted on April 01, 2014. 13:05 Dan Witz: ... read more » New Video: "Wailing Walls" NEWS posted on March 21, 2013. 23:34
D*Face
Vhils & Pixelpancho collab in Lisbon Vhils & Pixelpancho collab in Lisbon /// Collaboration with my good friend @pixelpancho who was here in Lisbon last November for the Underdogs 2013 Public Art Project. For more info www.under-dogs.net Vhils / Contraste Vhils / Contraste ///Check out the new video about the most recent piece done in cork in Covilhã, Portugal.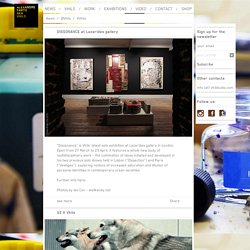 Le pool DOLK Stencils and Streetart