TYPOGRAPHY
TYPO-GRAPHICAL | The difference between "there" and "their"
I Love Typography: The Rather Difficult Font Game
Browsers supported* JavaScript In order to use the application, please turn JavaScript on. Cookies If you'd like to see settings from your last visit next time you come around, just enable cookies. Firefox extensions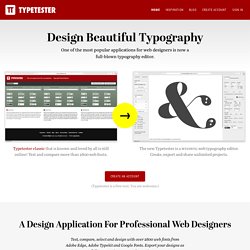 25 Excellent Typography Tools for the Serious Designer
Typography is an integral part of designs that use text. There are many tools out there that are available at your disposal for helping you work with type. In this article, you will find a collection of the best typography tools available on the web. What's more, they're all absolutely free! If you're a web designer or developer, then these tools are going to save you some serious time and effort.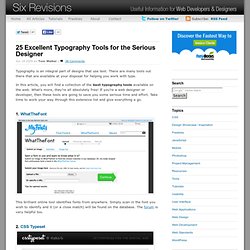 font-family: Helvetica, Arial, sans-serif; font-size: 44px; font-style: normal; font-weight: bold; text-transform: normal; letter-spacing: -2px; line-height: 1.2em; Close font-family: Cambria, serif; font-size: 16px; font-style: italic; font-weight: normal; text-transform: normal; letter-spacing: normal; line-height: 1.5em;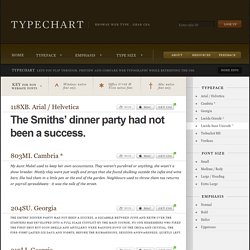 flipping typical