Outils
Simple Weekly Status Reports - Thinkfuse
Confirm account
Startup Tools 1.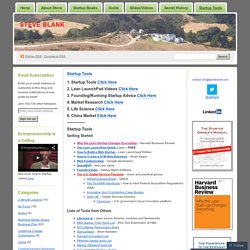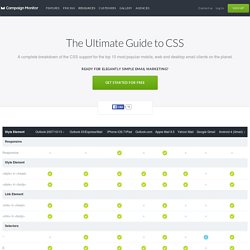 Designing an HTML email that renders consistently across the major email clients can be very time consuming. Support for even simple CSS varies considerably between clients, and even different versions of the same client.
Offres et Prix - AB Tasty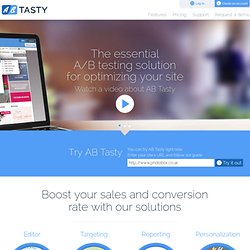 Si j'ai besoin de support complexe pour la mise en place de mes tests? Si vous n'avez pas le niveau technique pour effectuer certaines modifications très poussées, nos équipes se tiennent à votre disposition pour vous aider.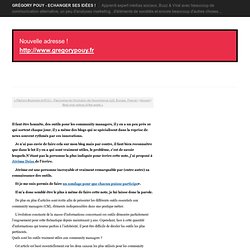 Il faut être honnête, des outils pour les community managers, il y en a un peu près 10 qui sortent chaque jour, il y a même des blogs qui se spécialisent dans la reprise de news souvent rythmés par ces innovations.
iPhone Icon Generator 2.0
startupfundingclinic.co.uk/wp-content/uploads/2012/03/50-Fantastic-Free-Tools-For-Startups-20122.pdf
Le blog MediaType déménage! Poussé dehors par la fermeture de Posterous , il s'est installé à l'adresse suivante: www.mediatype.be . Rendez-vous à cette nouvelle adresse pour découvrir les mises à jour régulières de cette boîte à outils .