Outils
Simple Weekly Status Reports - Thinkfuse. Video Slideshow Maker with Music. Confirm account. Startup Tools. Startup Tools 1.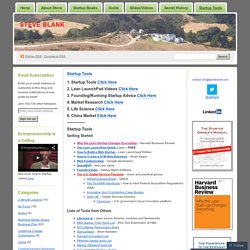 Startup Tools Click Here 2. Founding/Running a Startup Advice Click Here 3. Guide to CSS support in email - Articles & Tips. 19 September 2013 Added support for @font-face, @media and HTML 5 media tags in email clients, as well as email-relevant CSS properties.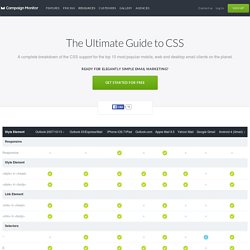 We re-tested all webmail clients and the latest versions of existing clients. 30 January 2013 Outlook.com no longer supports the margin CSS property, including margin-top, margin-right, margin-bottom and margin-left. Float support has also been dropped. Offres et Prix - AB Tasty. Les outils VRAIMENT utiles aux Community Managers. Il faut être honnête, des outils pour les community managers, il y en a un peu près 10 qui sortent chaque jour, il y a même des blogs qui se spécialisent dans la reprise de news souvent rythmés par ces innovations.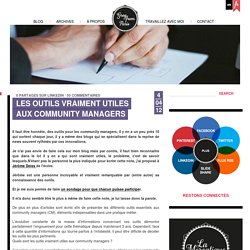 Je n'ai pas envie de faire cela sur mon blog mais par contre, il faut bien reconnaître que dans le lot il y en a qui sont vraiment utiles, le problème, c'est de savoir lesquels.N'étant pas la personne la plus indiquée pour écrire cette note, j'ai proposé à Jérôme Deiss de l'écrire. Jérôme est une personne incroyable et vraiment remarquable par (entre autre) sa connaissance des outils. Et je me suis permis de faire un sondage pour que chacun puisse participer. Startups, This Is How Design Works – by Wells Riley.
Ajaxload - Ajax loading gif generator. Startupfundingclinic.co.uk/wp-content/uploads/2012/03/50-Fantastic-Free-Tools-For-Startups-20122.pdf. La boîte à outils du journaliste web #journalisme #web #multimédia #storify - MediaType.
---