Amazing
Caren Alpert Fine Art. 99 Excellent Examples of Forced Perspective Photography | Photography. Forced perspective is a technique that employs optical illusion to make an object appear farther away, closer, larger or smaller than it actually is.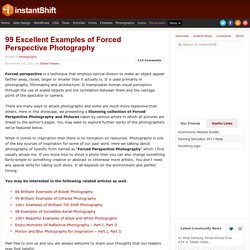 It is used primarily in photography, filmmaking and architecture. It manipulates human visual perception through the use of scaled objects and the correlation between them and the vantage point of the spectator or camera. There are many ways to attack photography and some are much more expensive than others. Robots and Ray Guns from the Retro Future. Ladies and gentlemen, the future is here, full of exciting advancements in technology, designed to make life better and fighting fiercer… and all of it is decidedly retro.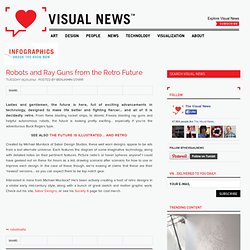 From flame blasting rocket ships, to Atomic Freeze blasting ray guns and helpful autonomous robots, the future is looking pretty exciting… especially if you're the adventurous Buck Rogers type. See Also The Future is Illustrated... and Retro Created by Michael Murdock of Sabor Design Studios, these well worn designs appear to be ads from a lost alternate universe. One year in 40 seconds on Vimeo - StumbleUpon.
Hong_Kong_Night_Skyline_non-HDR.jpg (4670×2000) Dd.dynamicdiagrams.com/wp-content/uploads/2011/01/orrery_2006.swf. Still Life: Bent Objects. UPDATE: The Return of Bent Objects Wires transform these objects from inanimate to hilarious works of art.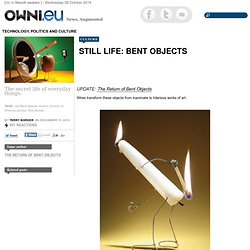 Little polish girl McDonalds as Sculpture Materials. 30 Incredible Infinity Pools. Incredible Infinity Pool in Bali.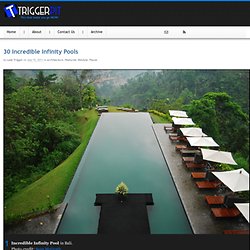 Photo credit: Sean McGrath It's the middle of a blistering hot summer in the United States, so taking a dip in the cool water of an infinity pool sounds heavenly. The design of infinity edge pools are visually stunning, as the swimming pool appears like the edge vanished and the pool stretches into the horizon or to infinity. The Biggest Loser Before And After. Creative photos by Chema Madoz. Home-surfing.jpg (1186×873) 6a32983r.jpg (Obrazek JPEG, 1812x420 pikseli) - Skala (69%) Awesome Things (39 pics) 50 Most Strange and Unusual Buildings arround the World. The world is full of beautiful strange and fantastic buildings that are the examples of amazing architecture.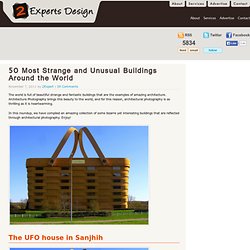 Architecture Photography brings this beauty to the world, and for this reason, architectural photography is as thrilling as it is heartwarming. In this roundup, we have compiled an amazing collection of some bizarre yet interesting buildings that are reflected through architectural photography. Enjoy! The UFO house in Sanjhih The Device to Root Out Evil.
---