Online comics
Tiny Hippo had a Tiny Train
Fingerpori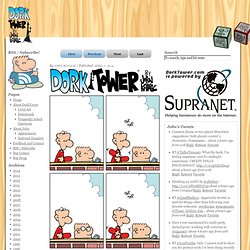 Boba Fett, Cake Boss Boba Fett, Cake Boss It was my nephew's 13th birthday, Monday. So the Lovely and Talented Judith, Daughter, Age 5, and I spent the weekend with family, in the great city of St.
Welcome to the year 2014. The last couple of weeks we've been a bit signal dark here at PvP and Table Titans. Part of that was due to the holidays, but we've also been very busy here behind the scenes preparing for a lot of cool things that are about to go down in Q1 2014.
Giant In the Playground Games
Rich Burlew on the Record-Breaking Success of the 'Order of the Stick' Kickstarter [Interview
Last week, I wrote about the Kickstarter drive at Order of the Stick that shattered records by raising $250,000 in just 8 days in order to get the collections of the stick-figure fantasy webcomic back into print. In the week since that article went up, the amount of money raised has doubled to over half a million dollars, raising enough money to reprint the entire OOTS library and securing its place as the most funded creative work in Kickstarter history. It's nothing short of a phenomenon, which is why we spoke to OOTS creator Rich Burlew about his incredible success. ComicsAlliance: You originally started the Kickstarter drive to raise money to reprint a single book.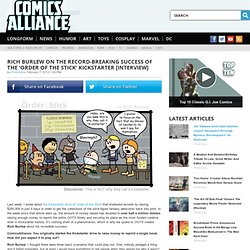 QC: New Comics Every Monday Through Friday
Main Page - Comixpedia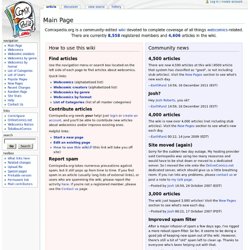 How to use this wiki Find articles Use the navigation menu or search box located on the left side of each page to find articles about webcomics. Quick links: Webcomics (alphabetized list) Webcomic creators (alphabetized list) Webcomics by genre Webcomics by format List of Categories (list of all master categories) Contribute articles
Viivi & Wagner