Resources
The web is full of resources, but they're often hard to reach. This is the reason why I think it's important to organize them with a coherent structure and share it with you.
Design tools for the freelancer | Design daily news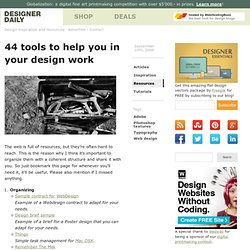 10-delicious-free-fonts-with-commercial use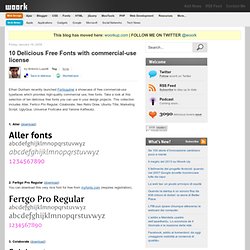 Ethan Dunham recently launched Fontsquirrel a showcase of free commercial-use typefaces which provides high-quality commercial use, free fonts. Take a look at this selection of ten delicious free fonts you can use in your design projects.
Desktop blogging tools can benefit designers-bloggers in a number of ways.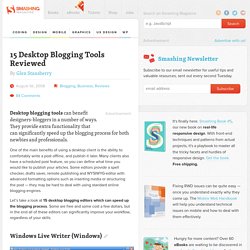 15 Desktop Blogging Tools Reviewed | Developer's Toolbox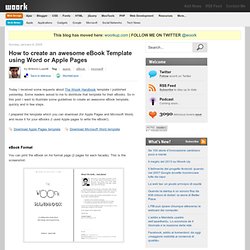 Today I received some requests about The Woork Handbook template I published yesterday.
How to create awesome ebook template
Online - Free Documentary Courses from the BBC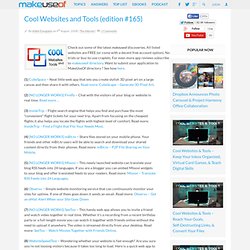 Cool Websites and Tools (edition #165) | MakeUseOf.com
(3) InsideTrip – Flight search engine that helps you find and purchase the most "convenient" flight tickets for your next trip. Apart from focusing on the cheapest flights it also helps you locate the flights with highest level of comfort. Read more: InsideTrip – Find a Flight that Fits Your Needs Most.
Today, we are listing 17 online free web based applications that are very helpful for you to process your daily work.
17 Online Free Web Based Applications That You Probably Love To Use! - Opensource, Free and Useful Online Resources for Designers and Developers
32 online tools that can help your tech freelancing career | View from the Cubicle | TechRepublic.com
Remote Worker Daily | Helpful tips and articles for remote / virtual workers and telecommuters
freelancer job web sites