The World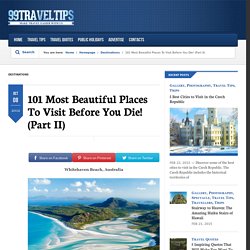 Whitehaven Beach, Australia Westin Maui Resort & Spa Hawaii Coast near Marsa Matruh, Egypt Skaftafell Ice Cave in Iceland Heart Sea Arch, Portugal Marble Caverns of Carrera Lake, Chile
- StumbleUpon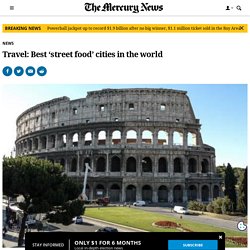 Click photo to enlarge A worker rides on a boom lift as he checks for the new start of restoration... ( ANDREAS SOLARO ) Buy shoes, save history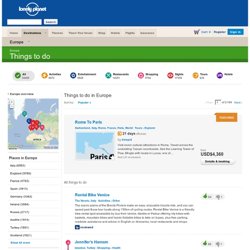 Facing the Seine from quai Anatole France, the Musée d'Orsay is housed in a former train station (1900). It displays France's national collection of paintings, sculptures, objets d'art and other works produced between the 1840s and 1914, including the fruits of the Impressionist, post-Impressionist and art nouveau movements. Many visitors to the museum go straight to the upper level (lit by a skylight) to see the famous Impressionist paintings by Monet, Pissarro, Renoir, Sisley, Degas and Manet and the post-Impressionist works by Cézanne, Van Gogh, Seurat and Matisse, but there's also lots to see on the ground floor, including some early works by Manet, Monet, Reno… reviewed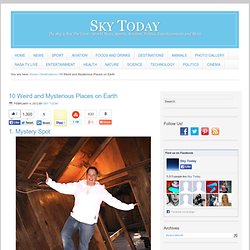 digg 1. Mystery Spot Mystery Sport is a tourist attraction near Santa Cruz, California, famous because of its disrespect to the laws of physics and gravity.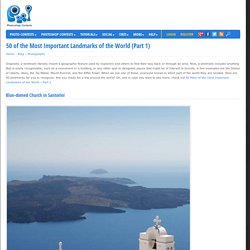 Originally, a landmark literally meant a geographic feature used by explorers and others to find their way back or through an area. Now, a landmark includes anything that is easily recognizable, such as a monument or a building, or any other spot to designate places that might be of interest to tourists. A few examples are the Statue of Liberty, Uluru, the Taj Mahal, Mount Everest, and the Eiffel Tower. When we see one of those, everyone knows in which part of the world they are located. Here are 50 landmarks for you to recognize. Are you ready for a trip around the world?
Best Portable Food - AskMen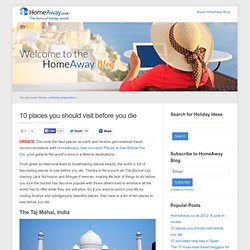 From great architectural feats to breathtaking natural beauty, the world is full of fascinating places to see before you die. Thanks to films such as The Bucket List , starring Jack Nicholson and Morgan Freeman, making life lists of things to do before you kick the bucket has become popular with those determined to embrace all the world has to offer while they are still alive. So if you want to enrich your life by visiting diverse and outrageously beautiful places, then here is a list of ten places to see before you die. The Taj Mahal, India Located in Agra, India , the magnificent Taj Mahal is a UNESCO World Heritage site and probably the most recognizable monument in the world.
Put your fears aside: Mexicos Copper Canyon is safe - and gorgeous - thestar...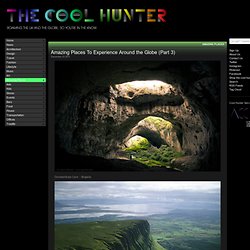 Devetashkata Cave - Bulgaria Ben Bulben at County Sligo, Ireland Shark Island - Sydney Baatara Gorge Waterfal l, Tannourine - Lebanon Abel Tasman National Park - New Zealand Myrtos Beach, Kefalonia - Greece
JustLuxe: The Worlds Best Places To Sleep In (PHOTOS)