Art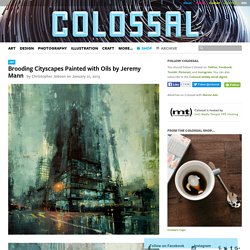 San Francisco-based artist Jeremy Mann lives and works in San Francisco where he executes these sublime, moody cityscapes using oil paints. To create each work he relies on a wide range of techniques including surface staining, the use of solvents to wipe away paint, and the application of broad, gritty marks with an ink brayer. The resulting paintings are dark and atmospheric, urban streets seemingly drenched in rain and mystery. Mann's work is in no way limited to cityscapes, he also paints the human figure, still lifes, and landscapes. He currently has work at John Pence Gallery and you can see many more of his cityscapes here. (via my darkened eyes)
This is the photo that got me busy writing this ideabook. I had never before seen a glass-sided bathtub, and this one completely appeals to my minimalist tendencies. The architect, David Stern, says the client wanted this custom made tub for the kids bathroom and wanted it to feel fresh and fun. Well, he succeeded. But here is what I want to know: Why should the kids have all the fun? I have a rubber ducky.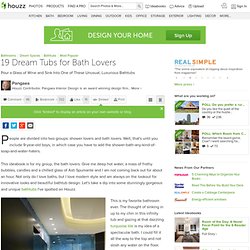 (click images for detail) For the better part of three decades multidisciplinary artist Guy Laramee has worked as a stage writer, director, composer, a fabricator of musical instruments, a singer, sculptor, painter and writer. Among his sculptural works are two incredible series of carved book landscapes and structures entitled Biblios and The Great Wall, where the dense pages of old books are excavated to reveal serene mountains, plateaus, and ancient structures. Of these works he says: So I carve landscapes out of books and I paint Romantic landscapes. Mountains of disused knowledge return to what they really are: mountains.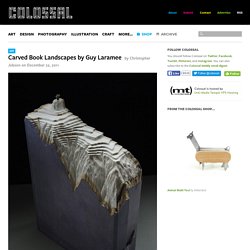 Julia Kuzmenko McKim is a beauty, fashion and portrait photographer, digital artist, retoucher, a... Julia Kuzmenko McKim is a beauty, fashion and portrait photographer, digital artist, retoucher, and educator, currently residing in Los Angeles. Recently, I had a chance to talk with McKim, who has become really well known for her work in photography and retouching. During the interview, we talked a bit about her workflow, her preferred file formats, the gear that she uses on the road, how to build stronger relationships with clients, as well as how to break down the "knowledge protection wall," that prevents many artists from sharing their favorite tips and techniques with others.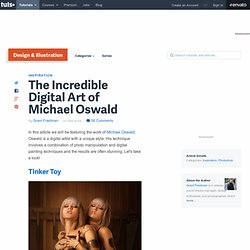 Watch a Girl Use Just a Basketball to Paint a Portrait of Yao Ming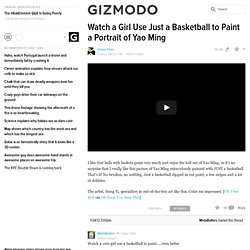 Really amazing work! I'm a little bummed that the video didn't take a moment or two while she was dribbling the basketball to show her at normal speed. I think it would really showcase her talent. Side note, are people so impatient these days that they don't even read the entire article and only watch a few seconds of the video before commenting, "This is boring, she's not dribbling the basketball."?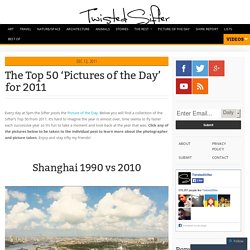 Every day at 5pm the Sifter posts the Picture of the Day. Below you will find a collection of the Sifter's Top 50 from 2011. It's hard to imagine the year is almost over, time seems to fly faster each successive year so it's fun to take a moment and look back at the year that was. Click any of the pictures below to be taken to the individual post to learn more about the photographer and picture taken. Enjoy and stay sifty my friends!
28485008.jpg (Image JPEG, 1536x1152 pixels) - Redimensionnée (54%)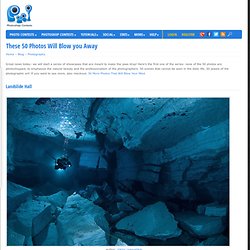 Great news today: we will start a series of showcases that are meant to make the jaws drop! Here's the first one of the series: none of the 50 photos are photoshopped, to emphasize the natural beauty and the professionalism of the photographers. 50 scenes that cannot be seen in the daily life, 50 jewels of the photographic art! If you want to see more, also checkout: 50 More Photos That Will Blow Your Mind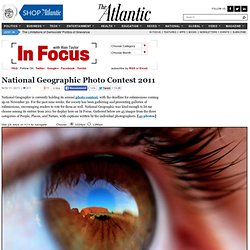 National Geographic is currently holding its annual photo contest, with the deadline for submissions coming up on November 30. For the past nine weeks, the society has been gathering and presenting galleries of submissions, encouraging readers to vote for them as well. National Geographic was kind enough to let me choose among its entries from 2011 for display here on In Focus.