Operating
iwi_darwin was ported from Linux drivers made by Intel®. This code includes derivations from the BSD and Linux drivers and is therefore licensed under GPL2. Donations should be done in mercurysquad project http://projectcamphor.mercurysquad.com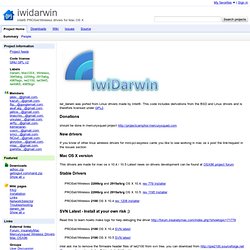 iwiDarwin
Linux Deepin
Linux From Scratch
Marketplace
MSDNAA - EEMI
MultiSystem
OpenWrt
Ophcrack
OSx86.net
Plop
Project: Camphor
Tails
tonymacx86
TV
UNetbootin
YunoHost
Zentyal
QtMoko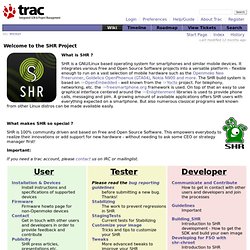 SHR Project
What is SHR ? SHR is a GNU/Linux based operating system for smartphones and similar mobile devices. It integrates various Free and Open Source Software projects into a versatile platform - flexible enough to run on a vast selection of mobile hardware such as the Openmoko Neo Freerunner, Goldelico OpenPhoenux (GTA04), Nokia N900 and more.
B2G I9000
B2G I9100
OSXFUSE
Fuse4X
WindowsUnlocker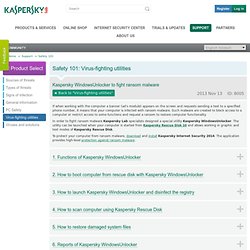 To know what can threat your data you should know what malicious programs (Malware) exist and how they function. Malware can be subdivided in the following types: Viruses: programs that infect other programs by adding to them a virus code to get access at an infected file start-up.
Android-x86
Attention : ni moi ni FrAndroid ne saurions être tenus pour responsable en cas de "brick" de votre appareil . Vous pouvez retrouver le post original sur XDA Capture d'écran : Principales fonctions :
AOKP SGT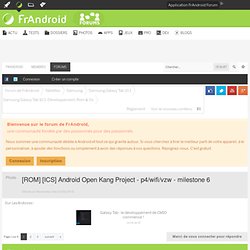 BackTrack
BBQLog
Boot-Repair-Disk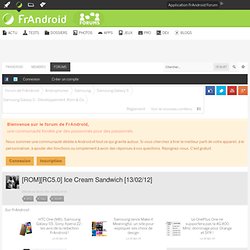 Posté 16 November 2011 - 19:18 Zecko Grand Android Membre 750 messages Attention, cette manipulation n'est pas sans danger, ni moi, ni Frandroid ou un de ses membres ne pourra être tenu responsable en cas de mauvaise manipulation, cependant si vous suivez scrupuleusement le tutoriel, tout devrait bien se passer ! Tableau de bord
CM9 SGS
Forum Ubuntu
GNU/Linux Timeline
After a short essay on methodology we're curious to find out whether there are any master-snoops among our audience.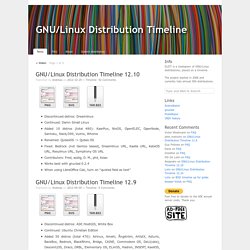 gle Apps
TV
GParted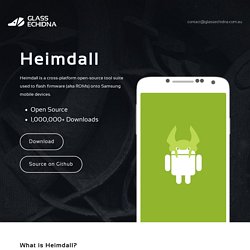 Heimdall
What is Heimdall? Heimdall is a cross-platform open-source tool suite used to flash firmware (aka ROMs) onto Samsung mobile devices. How does it work? Heimdall connects to a mobile device over USB and interact with software running on device known as Loke.