Party Food
Crusty Bread. I must begin by saying where the recipe originated, if in fact it originated anywhere...really.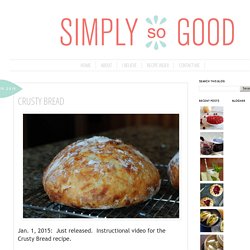 I think bread has been baked for centuries using flour, salt, water, and yeast or other form of leavening. As far as I know the recipe for "No-Knead" bread dough was printed in the New York times. I don't know what month, day, or year. Cream Cheese and Cinnamon Crescent Rolls. I'm always looking for easy and delicious recipes that can be made quick and with ingredients I already have.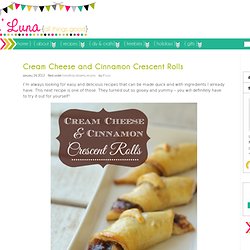 This next recipe is one of those. They turned out so gooey and yummy – you will definitely have to try it out for yourself! This little treat has actually become the hubby's favorite snack on a weekend morning. Eating them when they've come straight out of the oven is just pure heaven! The mix of cream cheese and sugar and cinnamon makes these pretty irresistible!
Onion & Cheese Bread. This bread is simply delicious.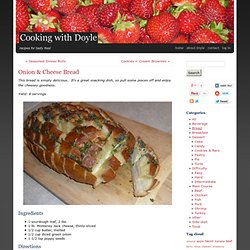 It's a great snacking dish, so pull some pieces off and enjoy the cheesey goodness. Yield: 8 servings. Mac and Cheese Cups. Share this image Share It Pin It.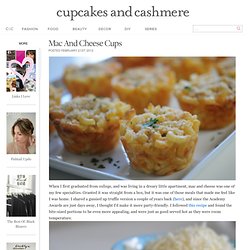 Orange – Lime Margaritas. Share this image Share It Pin It.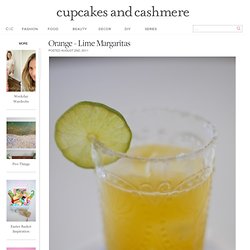 Panko Mozzarella Sticks! I first discovered panko bread crumbs back in 1999.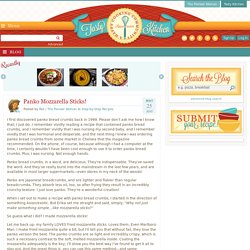 Please don't ask me how I know that; I just do. I remember vividly reading a recipe that contained panko bread crumbs, and I remember vividly that I was nursing my second baby, and I remember vividly that I was hormonal and desperate, and the next thing I knew I was ordering panko bread crumbs from some market in Chelsea that the magazine recommended. On the phone, of course, because although I had a computer at the time, I certainly wouldn't have been cool enough to use it to order panko bread crumbs. Plus, I was nursing. Not enough hands. Homemade Baked Mozzarella Sticks. Mozzarella sticks are a delicious treat, probably one of the most popular appetizers at restaurants, and a fun party food.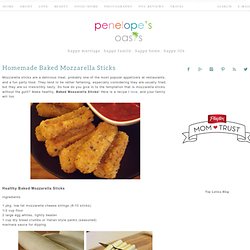 They tend to be rather fattening, especially considering they are usually fried, but they are so irresistibly tasty. So how do you give in to the temptation that is mozzarella sticks without the guilt? Make healthy, Baked Mozzarella Sticks! Throwaway biscuits.
---