Food
LaSaGnA TiMpAnO. I went to see tUnE-yArDs on Monday night with some friends, and as always we wanted to cook a meal that somehow related to the show we were heading to.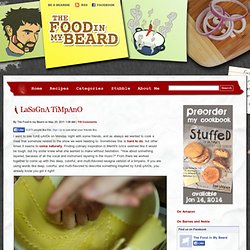 Sometimes this is hard to do, but other times it seems to come naturally. Finding culinary inspiration in Merrill's lyrics seemed like it would be tough, but my sister knew what she wanted to make without hesitation. Skinnytaste. Cajun Chicken Pasta | The Pioneer Woman Cooks | Ree Drummond - StumbleUpon. Note: Since this recipe is featured on the Food Network episode this morning, I'm bringing it to the front for easy reference.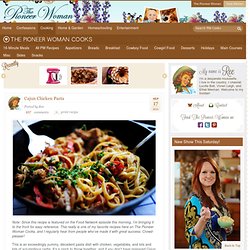 This really is one of my favorite recipes here on The Pioneer Woman Cooks, and I regularly hear from people who've made it with great success. Crowd-pleaser! This is an exceedingly yummy, decadent pasta dish with chicken, vegetables, and lots and lots of scrumptious carbs. It's a cinch to throw together, and if you don't have prepared Cajun spice in your cabinet, you can just throw a few spices together to make your own combination. Cajun Chicken Pasta | The Pioneer Woman Cooks | Ree Drummond - StumbleUpon. 3xSgR.jpg (JPEG Image, 476x9300 pixels) - Scaled (6. Epicurious.com: Recipes, Menus, Cooking Articles & Food Guides. Visual Recipes - Free Recipes with Step-by-Step Pictures. Liquor.com – Expert Guide to Cocktails, Spirits, Drink Recipes, Mixology and Bartending — Liquor.com. Allrecipes.com - recipes, menus, meal ideas, food, and cooking tips.
Delicious Recipes for Snacks, Dishes & Meals - Frito-Lay Recipes. Quick and Easy Recipes - Free Recipes to Make Meals Quick and Easy. Food - Recipes.
---