Art
Brachyura's Head and Claws by ~xmanphoenix on deviantART
Solitude - 2010/2011 - A work in progress on the Behance Network
Looking for street arts? then have a look at these best selected street artists of the year. With one of the most authoritative resource… for 2011.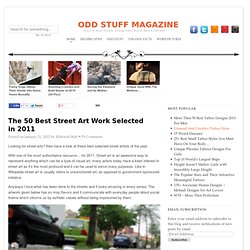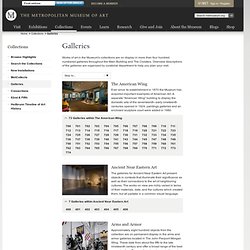 Galleries
Asian Art The Florence and Herbert Irving Asian Wing, occupying 64,500 square feet, is devoted to Asian art, featuring paintings, prints, calligraphy, sculptures, metalwork, ceramics, lacquers, works of decorative art, and textiles from East Asia, South Asia, the Himalayan kingdoms, and Southeast Asia. The galleries are arranged geographically and chronologically; an exploration of the works on view yields both an appreciation of the art of Asia's many cultures and an understanding of the ties between these traditions.
It's almost as if Alexandra Pacula paints what she sees while driving drunk at 100 mph. "My work investigates a world of visual intoxication; it captures moments of enchantment, which are associated with urban nightlife," says the New York-based artist born in Poland. "I am fascinated by the ambiance of the city at night and its seductive qualities.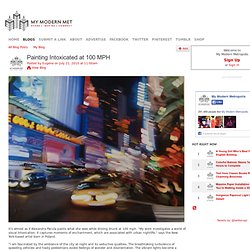 Myeongbeom Kim_Compositions and surreal sculptures
Water Sculptures by Shinichi Maruyama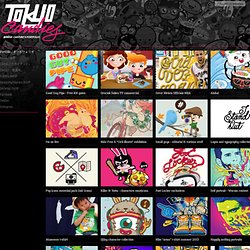 I made this illustration for a kamasutra art book project. 64 illustrators created one illustration each inspired by kamasutra positions. You can order a copy here: http://www.ulule.com/64-artbook/Character Design, Illustration2014 This is my artwork for the exhibition "Cicli Illustri". During the Bicycle Film Festival in Milan, from 13 to 15 December 2013, this exhibition gathers 25 italian illustrators, each one with an artwork inspired by the bike world.Character Design, Digital Art, Illustration2013 Illustrations made for various projects, including educational books and apps for kids/young teenagers.Character Design, Illustration2013 Various logos and typography works. NO fonts have been used, all the works are hand writtenCalligraphy, Graphic Design, Typography2013 This set of icons has been created in collaboration with Mutado, a creative agency based in Milan, Italy. The Essential Icons Pack from Mutado is a set of 140 premium vector icons in Illustrator format.
Tokyo Candies