Leaks&Info
Collateral Murder
Spinwatch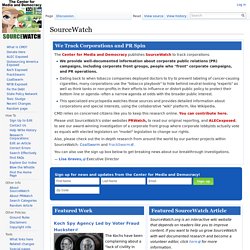 Why Is the Franklin Center's "Wisconsin Reporter" and "Watchdog.org" Attacking the John Doe? by Brendan Fischer The Franklin Center for Government & Public Integrity (through its Wisconsin Reporter and Watchdog.org websites) has aggressively attacked the "John Doe" probe into possible campaign finance violations during Wisconsin's 2011 and 2012 recall elections. Its outlets have also published new information about the apparent targets of the investigation, but they have omitted an important detail: Franklin Center has close ties to individuals and groups that may be caught up in the John Doe. The only name associated with the investigation, Eric O'Keefe, helped launch the Franklin Center's operations in 2009, and his Sam Adams Alliance group provided the majority of its startup budget; O'Keefe has spoken publicly about being subpoenaed in his capacity as director of Wisconsin Club for Growth.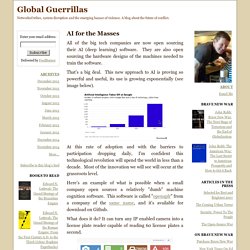 Dear Friends, As you know, I've spent the last couple of months working on ways to revive the American Dream over on the HomeFree America blog. The good news is that I think we've made lots of progress. I now believe a new, vibrant American Dream is not only possible, but inevitable. A Dream so powerful, it has the potential to shape the Century.
Site Directory
Open Source Intelligence | Analysis Intelligence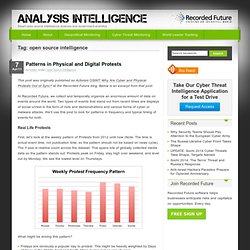 It's been a while since we last weighed in on Libya, but recent events warrant an updated look at the future of the conflict. Two events in particular raise questions worth exploring. First, a recent New York Times piece interviewing Seif al-Islam Gaddafi suggests the family has found an ally in Islamist groups. This news was followed shortly by reports from rebel fighters suggesting that Khamis Gaddafi, son of Muammar and the head of a prominent military division, was killed by NATO airstrikes.
In a December 2009 memorandum, President Obama directed the newly established National Declassification Center (NDC) to process an estimated 400 million page backlog of historical records at the National Archives "in a manner that will permit public access to all declassified records from this backlog no later than December 31, 2013."