Food
Best of Healthy Eats: Top Posts of 2010. We wrote about everything from apples to zucchini bread this year, with lots of healthy tips and ideas in between.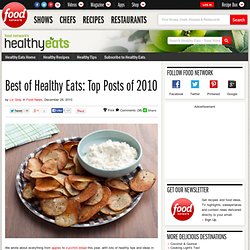 Here are your favorite posts of the year. #1: 50 Slimmed Down Comfort FoodsFrom macaroni and cheese to oven-fried chicken, you couldn't get enough of these healthier comfort food favorites. #2: 14 Foods Experts Won't Eat We polled food and nutrition experts (including guru Marion Nestle) to find out which foods they steer clear of. #3: 8 Healthiest Breakfast Items Breakfast really is the most important meal of the day — make it count with these uber-healthy morning meal options. FoodPairing - Combining foods for new tastes.
Common Ingredient Substitutions Article. Encyclopedia of spices. Supercook: recipe search by ingredients you have at home. Cooking For Engineers - Step by Step Recipes and Food for the Analytically Minded.
FoodieView - The Recipe Search Engine. Recipes | Populair.eu. 30-Minute Main Dish Recipes. Hasselback Potatoes. These Hasselback potatoes looks beautiful, don't' they?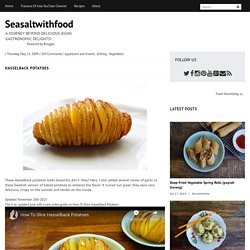 Here, I also added several cloves of garlic to these Swedish version of baked potatoes to enhance the flavor. It turned out great, they were very delicious, crispy on the outside and tender on the inside.. Updated: November 26th 2013 This is an updated post with a new video guide on How To Slice Hasselback Potatoes. Oven-Baked Veggie Chips. Try Kitchen View!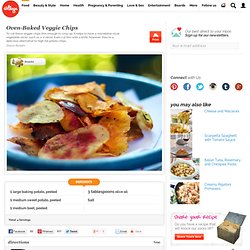 Take your computer to the kitchen and view this recipe full-screen, with step-by-step directions. Enter Kitchen View 1 Preheat the oven to 400 degrees F. How To Make A Vegetable Biryani (Curry) This simple recipe shows you how to make a delicious and aromatic vegetable biryani in no time at all!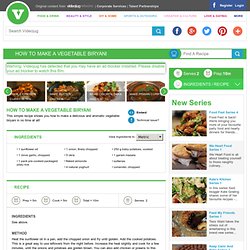 View Ingredients In: 1 sunflower oil1 onion, finely chopped250 g baby potatoes, cooked1 clove garlic, chopped5 okra1 garam masala1 pack pre-cooked packaged pilau rice flaked almonds sultanas4 natural yoghurt coriander, chopped Ingredients Method. Kitchen Hack: One-Minute Bread. Oven-fresh bread is one of life's simple joys.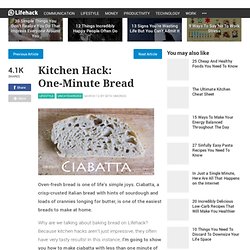 Ciabatta, a crisp-crusted Italian bread with hints of sourdough and loads of crannies longing for butter, is one of the easiest breads to make at home. Why are we talking about baking bread on Lifehack? Because kitchen hacks aren't just impressive, they often have very tasty results! Healthy Eating - Eating - Health.com.
The World's Healthiest Foods. 100 foods that can serve as the basis of your Healthiest Way of Eating.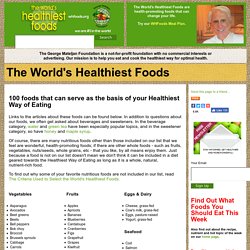 Links to the articles about these foods can be found below. In addition to questions about our foods, we often get asked about beverages and sweeteners. In the beverage category, water and green tea have been especially popular topics, and in the sweetener category, so have blackstrap molasses, honey and maple syrup. Of course, there are many other nutritious foods other than those that we have included on our list that we feel are wonderful, health-promoting foods; if there are other whole foods - such as fruits, vegetables, nuts/seeds, whole grains, etc - that you like, by all means enjoy them.
Just because a food is not on our list doesn't mean that we don't think that it can be included in a diet geared towards the Healthiest Way of Eating as long as it is a whole, natural, nutrient-rich food.
---