LinkedData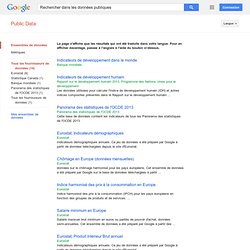 Who enjoys the fastest internet?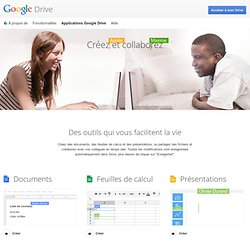 Docs Docs keeps everything and everyone on the same page. Add artichokes to a shared shopping list, or put the finishing touches on your business plan from the lobby before the meeting, right from your mobile device. Sheets Sheets is more than just columns and rows. Don't just make a spreadsheet; share it to collaborate and stay organized together.
RDFizing and Interlinking the EuroStat Data Set Effort - riese
mai 23rd, 2009 · No Comments · Bob DuCharme a récemment effectué un travail remarquable (EN) où il synthétise sa perception de l'état actuel du web sémantique. Ca vaudrait un petit coup de traduction tellement c'est bien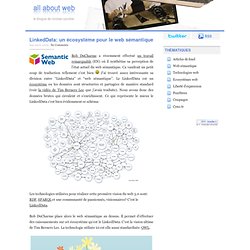 LinkedData: un écosystème pour le web sémantique
Blogabriel » Blog Archive » How to Publish Linked Data on the Web / Comment publier des données liées sur le Web ? (1/10)
Chris Bizer (Web-based Systems Group, Freie Universität Berlin, Germany), Richard Cyganiak (Web-based Systems Group, Freie Universität Berlin, Germany) et Tom Heath (Knowledge Media Institute, The Open University, Milton Keynes, UK) ont écrit ce beau tutorial de référence dont je veux donner ici une traduction pour en faciliter la diffusion dans l'espace francophone. Je publierai cette traduction en 10 fois, respectant ainsi la découpe en section de l'original.
Web of Data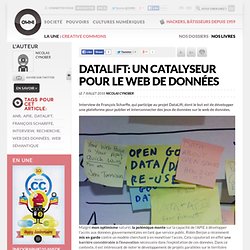 Interview de François Scharffe, qui participe au projet DataLift, dont le but est de développer une plateforme pour publier et interconnecter des jeux de données sur le web de données. Malgré mon optimisme naturel, la polémique monte sur la capacité de l'APIE à développer l'accès aux données gouvernementales en tant que service public. Robin Berjon a récemment mis en garde contre un modèle cherchant à en monétiser l'accès.
DataLift: un catalyseur pour le web de données » Article » OWNI, Digital Journalism
Rhiza Labs | Business intelligence and online mapping software for exploring, visualizing, and sharing crowdsourced data on the web