Idiomas
Japanese is the language of Japan. Unlike most other major languages in the world, it is and has always been spoken in one country. This makes its history distinctive in many important respects, and directly influences the modern language as it is spoken and written by around 125 million Japanese natives, and another million non-native speakers.
Japanese Learning Resources and Translation Services and Agency Tips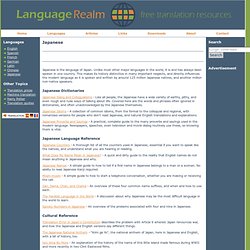 Learn Japanese Online - KanjiPal: Free Kanji and Kana Games
Write Your Name in Elvish in Ten Minutes Here's the alphabet. That's it.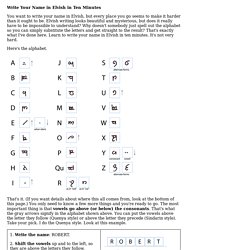 I've edited a monthly magazine for more than six years, and it's a job that's come with more frustration than reward.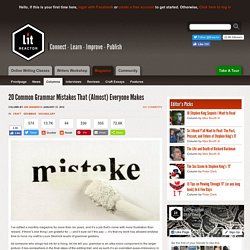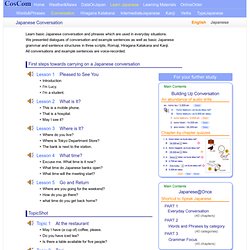 Learn basic Japanese conversation and phrases which are used in everyday situations. We presented dialogues of conversation and example sentences as well as basic Japanese grammar and sentence structures in three scripts, Romaji, Hiragana Katakana and Kanji. All conversations and example sentences are voice-recorded.
by Mark Nichol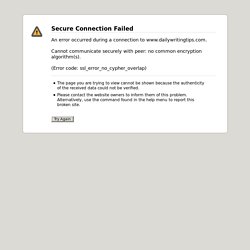 Diccionario del idioma zapoteco istmeño: Shíi - Suudiyú
Vocabulario del idioma zapoteco istmeño (diidxazá)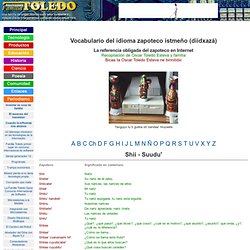 Vocabulario Español Náhuatl Diccionario
Diccionario Español - Maya en línea