Reference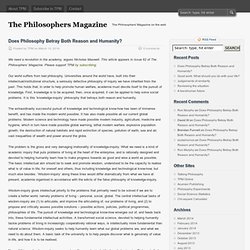 Nigel Warburton, co-presenter of Philosophy Bites, is interviewed by TPM's editor, James Garvey. This article appears in Issue 61 of The Philosophers' Magazine. Please support TPM by subscribing. Philosophy has always been ridiculed for having its head in the clouds, but in a virtual corner of the philosophical world, Nigel Warburton has been proving philosophy's detractors wrong for years. The success of Philosophy Bites, the podcast series he presents with David Edmonds, is genuinely astonishing.
Department of Philosophy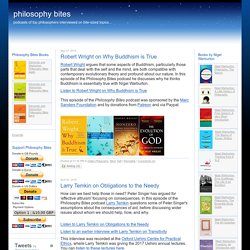 Is it ever morally acceptable to kill one person to save five? Most people think that it can be. But are we consistent in this? In this episode of the Philosophy Bites podcast Nigel Warburton interviews David Edmonds (co-creator of Philosophy Bites) about the subject of his new book, Would You Kill the Fat Man?, an investigation of the ethics of killing and letting die.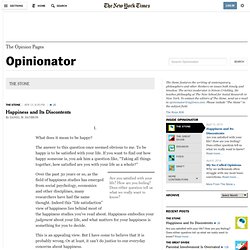 This is the second in a series of interviews about religion that I am conducting for The Stone. The interviewee for this installment is Louise Antony, a professor of philosophy at the University of Massachusetts at Amherst and the editor of the essay collection "Philosophers Without Gods: Meditations on Atheism and the Secular Life." Gary Gutting: You've taken a strong stand as an atheist, so you obviously don't think there are any good reasons to believe in God. But I imagine there are philosophers whose rational abilities you respect who are theists.
Philosophy TV
January 1st, 2014 Christy Mag Uidhir and Aaron Meskin on the definition of art. Do you prefer Youtube? Go here.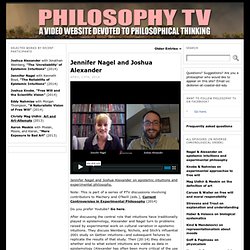 The Stanford Encyclopedia of Philosophy organizes scholars from around the world in philosophy and related disciplines to create and maintain an up-to-date reference work. Principal Editor: Edward N. Zalta Current Operations Are Supported By: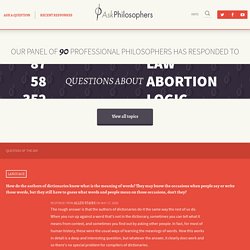 <h3>You appear to have javascript disabled. Please enable javascipt to use this site's full functionality.</h3><br /> We have recently published our second book, What Should I Do? Philosophers on the Good, the Bad, and the Puzzling