Electronics
Note for Arduino 1.0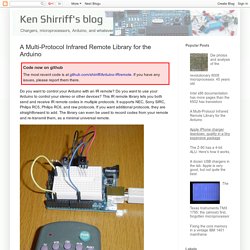 Spooky Projects is a set of four 3-hour classes in October 2006 hosted by Machine Project and taught by Tod E. Kurt.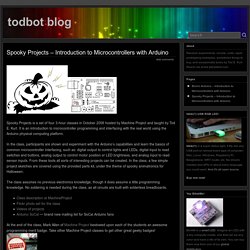 Arduino Tutorial: An Introductory Guide
Update!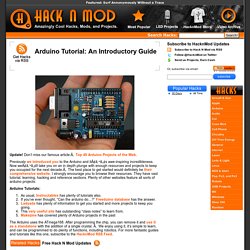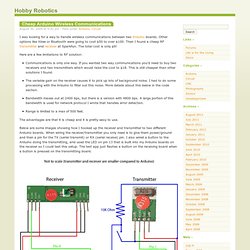 I was looking for a way to handle wireless communications between two Arduino boards.
So, I get two or three emails a day, all basically asking the same thing: "Where can I learn about electronics?" In general, most of these people have seen some of my projects and want to be able to build similar things. Unfortunately, I have never been able to point them to a good site that really takes the reader through a solid introduction to microcontrollers and basic electronics.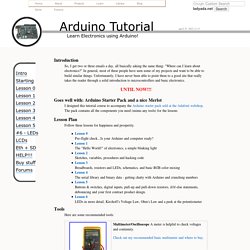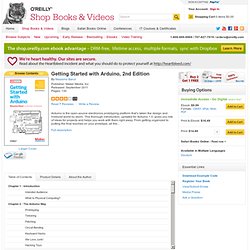 DIY Projects, Inspiration, How-tos, Hacks, Mods & More @ Makezine.com - Tweak Technology to Your Will
The format of this book is very different from the regular O'Reilly books. It is written by a geek for geeks. So it doesn't start with a smooth introduction about the basics.