Activists &Watchdogs
verite
USCAP (United States Climate Action Partnership)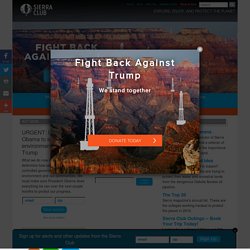 Email & Welcome Center | Contact Us Explore, enjoy and protect the planet Earth Day: Enter for a chance to win a trip to the Grand Canyon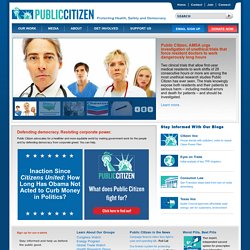 Together, two separate corporate entities called Public Citizen, Inc. and Public Citizen Foundation, Inc., form Public Citizen. Both entities are part of the same overall organization, and this Web site refers to the two organizations collectively as Public Citizen. Although the work of the two components overlaps, some activities are done by one component and not the other. The primary distinction is with respect to lobbying activity. Public Citizen, Inc., an IRS § 501(c)(4) entity, lobbies Congress to advance Public Citizen's mission of protecting public health and safety, advancing government transparency, and urging corporate accountability. Public Citizen Foundation, however, is an IRS § 501(c)(3) organization.
PWYP(Publish what you pay)
Green Business Network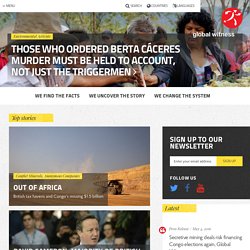 For 17 years, Global Witness has run pioneering campaigns against natural resource-related conflict and corruption and associated environmental and human rights abuses. From Cambodia to Congo, Sierra Leone to Angola, we have exposed the brutality and injustice that results from the fight to access and control natural resource wealth, and have sought to bring the perpetrators of this corruption and conflict to book. Our work has revealed how, rather than benefiting a country's citizens, abundant timber, diamonds, minerals, oil and other natural resources can incentivise corruption, destabilise governments, and lead to war. Through our investigations, advocacy and campaigning, we seek solutions to the 'resource curse' so that citizens of resource-rich countries can get a fair share of their country's wealth. find out more
Ecotrust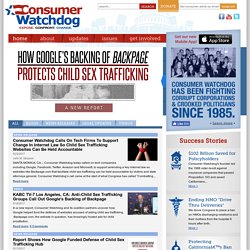 Blog Post By John M. Simpson You'll recall I sent letters to the Department of Justice and the Federal Communications Commission on Monday urging that they block the proposed $45 billion Comcast- Time Warner deal. Today -- only three days later -- I was pleasantly surprised to receive a response from the DOJ. As I pointed out in my letters, the proposed deal is bad for consumers, not in the public interest and...
Consumer Watchdog