Psychologie / Changement
Managing Transitions – Letting Go « BWR Consulting Blog
A longtime client has requested some help with managing change.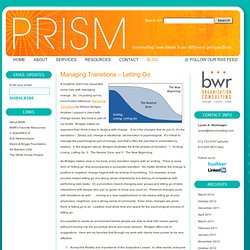 Bridges-3-Phases-of-Transition.png (1131×603)
Lean Manufacturing Blog, Kaizen Articles and Advice | Gemba Panta Rei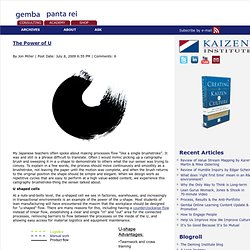 By Jon Miller | Post Date: July 8, 2009 6:55 PM | Comments: 6 My Japanese teachers often spoke about making processes flow "like a single brushstroke".
theory u.PNG (553×352)
Daniel Favre - sécurité et innovation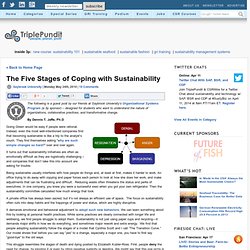 The following is a guest post by our friends at Saybrook University's Organizational Systems Program (a 3p sponsor) – designed for students who want to understand the nature of organizations, collaborative practices, and transformative change.
The Five Stages of Coping with Sustainability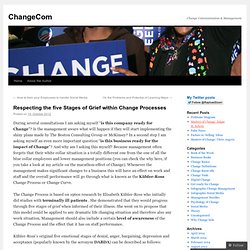 Respecting the five Stages of Grief within Change Processes During several consultations I am asking myself "is this company ready for Change"? Is the management aware what will happen if they will start implementing the shiny plans made by The Boston Consulting Group or McKinsey?
Respecting the five Stages of Grief within Change Processes | ChangeCom
the-five-stages-of-grief.jpg (400×304)
Cycle-du-deuil.png (1632×972)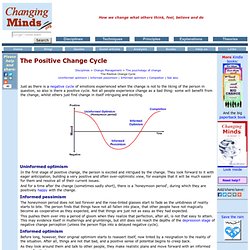 The Positive Change Cycle
Disciplines > Change Management > The psychology of change The Positive Change Cycle
July 20th, 2010By RC Ramaswamy | Image via Wikipedia Isaac Asimov was an American professor of biochemistry at Boston University.
Using the Kubler-Ross Model to Understand and Manage Change | ChEnected | Engineers talk chemicals, bio, safety, energy, sustainability.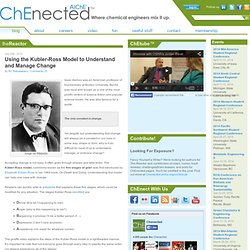 kubler ross model environment
If we take the post written by Google UX Researcher Aaron Sedley as Google's philosophy on why users get upset at design changes, then we can easily understand why users get upset when Google makes changes to their design.
Google's Take on "Change Aversion" Misses the Point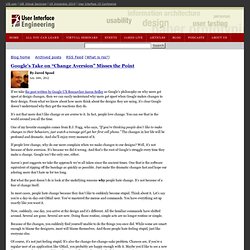 Change is good. When a product becomes more fun or makes us more efficient, we embrace change. Technology startups often lead the way, rapidly iterating in an ongoing effort to create better experiences for their users. But dealing with change can be difficult. We've all experienced it. For example, moving to a new city or changing jobs might be positive in the long term, but can be formidable in the short term.
Change aversion: why users hate what you launched (and what to do about it)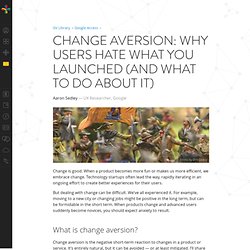 change-satisfaction-trend.png (1349×529)