Breads/Rolls
Hasselback Garlic Cheesy Bread. Hasselback Garlic Cheesy Bread First thing: this Calphalon Giveaway ends on Friday!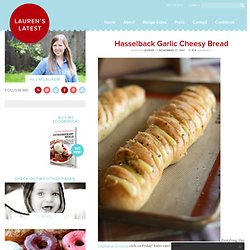 Enter enter enter! Second thing: this bread is the bomb. Last week, I got some evil Kerrygold Samples in the mail. Basically, it was a box filled with cheese and butter. Pumpkin Cinnamon Rolls. If you happen to read MBA on a regular basis, you may remember me discussing my fear of yeast and my attempt to conquer that fear with the help of Amber from Bluebonnets and Brownies.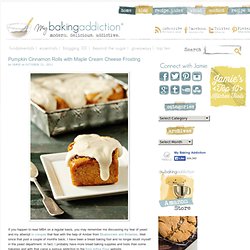 Well since that post a couple of months back, I have been a bread baking fool and no longer doubt myself in the yeast department. In fact, I probably have more bread baking supplies and tools than some bakeries and with that came a serious addiction to the King Arthur Flour website. Homemade Bread. This is it!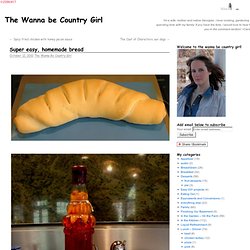 This is the only white bread recipe you'll ever need. It's that good. Nutella Cinnamon Rolls. May 10, 2011 | Print | E-mail | Filed under bread, nutella There are some days that I just lose my appetite.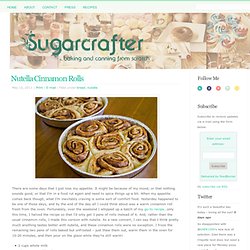 It might be because of my mood, or that nothing sounds good, or that I'm in a food rut again and need to spice things up a bit. Panda Bread. Ok, so I've seen a lot of amazingly cute panda things, but this literally made me giddy when I saw it.
I've never seen anything like it and I really want to try out the recipe. The original recipe is from an Asian website called Taro Taro (which features a photo gallery of user submitted panda bread!) Cheese Pinwheel Rolls. Sooner or later, all my conversations inevitably turn to food.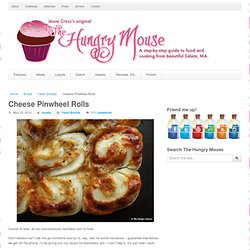 Don't believe me? Call me up sometime and try to, say, sell me some insurance. I guarantee that before we get off the phone, I'll be giving you my recipe for blackberry jam. Cheesy Puff Pull Apart Bread. I made plans for you this weekend.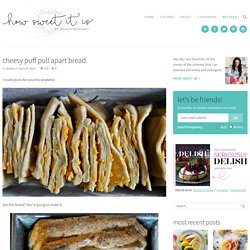 See this bread? You're going to make it.
---