Gaming
Ni no Kuni
Ni no Kuni (二ノ国?, literally Second Country, also called The Another World) is a role-playing video game, developed by Level-5 and Studio Ghibli,[1] for the Nintendo DS and later PlayStation 3.[7] The Nintendo DS version, titled Ni no Kuni: Shikkoku no Madōshi (二ノ国 漆黒の魔導士?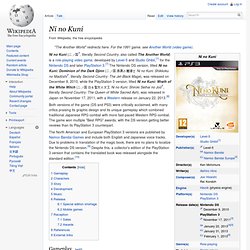 The Last Symphony was created to showcase design strategies based on indexical storytelling.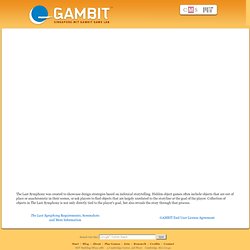 Load Game: The Last Symphony
http://www.teachwithportals.com/?cat=3
Connected eXPeriences
Airy Labs - Social Learning Games for Kids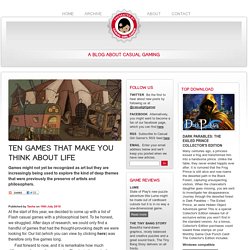 At the start of this year, we decided to come up with a list of Flash casual games with a philosophical bent.
A Common Framework for Storytelling in Games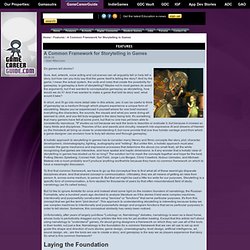 Do games tell stories? Sure, text, artwork, voice acting and cut-scenes can all arguably tell or help tell a story, but how can you truly say that the game itself is telling the story?
Games Studies 0101: Games telling Stories? by Jesper Juul
-A brief note on games and narratives