Architecture
: WORD [Warren Office for Research and Design]
Wiel Arets Architects
Emergent Tom Wiscombe, LLC 涌现组
Copyright © 1999-2012 GoDaddy.com, LLC. All rights reserved. *One FREE .COM, .CO, .NET or .ORG with purchase of a new 12-, 24- or 36-month website builder plan.
Tod Williams Billie Tsien Architects
Main : STUDIO SHIFT ARCHITECTS _ MARIO CIPRESSO AIA
Saucier + Perrotte Architectes | Design architectural
Brooks + Scarpa Architects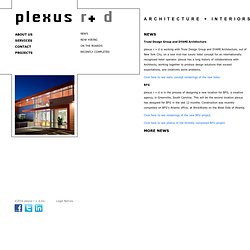 Truisi Design Group and DYAMI Architecture plexus r + d is working with Truisi Design Group and DYAMI Architecture, out of New York City, on a new mid-rise luxury hotel concept for an internationally recognized hotel operator. plexus has a long history of collaborations with Architects, working together to produce design solutions that exceed expectations, and creatively solve problems. Click here to see early concept renderings of the new hotel. plexus r + d is in the process of designing a new location for BFG, a creative agency, in Greenville, South Carolina. This will be the second location plexus has designed for BFG in the last 12 months. Construction was recently completed on BFG's Atlanta office, at BrickWorks on the West Side of Atlanta.
plexus5
TIGHE ARCHITECTURE
Patkau Architects
Oyler Wu Collaborative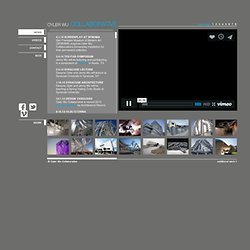 4.1.14 SCREENPLAY AT SFMOMA San Francisco Museum of Modern Art (SFMOMA) acquires Oyler Wu Collaborative's Screenplay installation for their permanent collection. 2.4.14 TEX-FAB SYMPOSIUM Jenny Wu will be lecturing and participating in a symposium at Tex-Fab in Austin, TX. 2.4.14 SYRACUSE LECTURE Dwayne Oyler and Jenny Wu will lecture at Syracuse University in Syracuse, NY.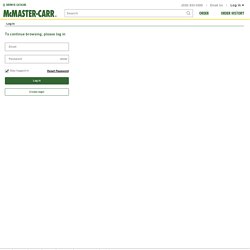 Carr
Please create a password to access your information. Click on the Create Password button below and we will send an e-mail to the address we have on file for you. An e-mail has been sent to you.
LTL Architects | Home
LEBBEUS WOODS
jones, partners: architecture
diller scofidio + renfro
Dezeen architecture and design magazine
Death by Architecture
Home Competitions Articles
david guthrie_fluidg
Carpe Diem Store - Art,Architecture,Hobby Supply
Architecture Competitions, Events & News
The Architect's Newspaper
Archinect - Making Architecture More Connected (since 1997)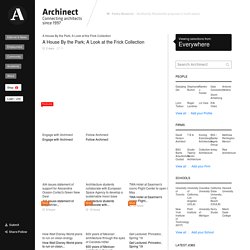 Screen/Print #11: OASE's "Building Atmosphere" 7 days 2 "Building Tomorrow" Exhibit 5 mins The Architectural League NY - First Friday... 10 mins
ACSA 3.0: COMPETITIONS
Updates 14.03.26 Colin travels to New Zealand to participate in the PrefabNZ 2014 Conference and the NZIA Speaker Series. 14.03.03 T412 Exhibition opens at the Eric Arthur Gallery (University of Toronto John H. Daniels Faculty of Architecture, Landscape, and Design).
5468796 architecture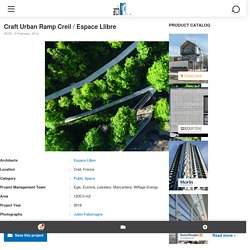 This article by Marc Kristal from Metropolis Magazine, originally titled "Digital Details," looks at the work of NRI, a New York company that is leading the way when it comes to 3D Printing (or rather, additive manufacturing) – finding that there is a craft in these machine-produced models after all. First things first: The term "3-D printing" is a misnomer according to Arthur Young-Spivey, the digital fabrication specialist at NRI—a 116-year-old, New York–headquartered supplier of reprographic services to architects and their tradespeople. "The correct term is 'additive manufacturing,'" he explains. "People call it 3-D printing because it enables you to wrap your head around it, but in some ways it's confusing." Young-Spivey has a point, as the process by which a digital file is converted into an object isn't "printing" in the commonly understood sense of applying pigment on a substrate.
ArchDaily | Broadcasting Architecture Worldwide
Architects
Resources | Dm2digitalmedia's Blog
OMA - Homepage
Morphopedia - The Online Encyclopedia of Morphosis