Associations
Qui sommes-nous ? «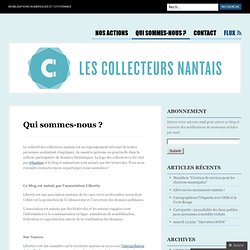 Le collectif des collecteurs nantais est un regroupement informel de toutes personnes souhaitant s'impliquer, de manière pérenne ou ponctuelle dans la collecte participative de données thématiques. Le logo des collecteurs a été créé par @kastien et le blog et animations sont animés par des bénévoles. Pour nous rejoindre contactez-nous ou participer à une animation ! Ce blog est animé par l'association Libertic Libertic est une association nantaise de loi 1901 créée en décembre 2009 dont l'objet est la promotion de l'e-démocratie et l'ouverture des données publiques.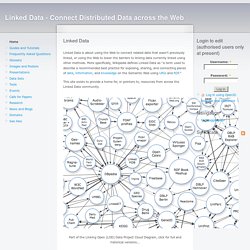 Linked Data is about using the Web to connect related data that wasn't previously linked, or using the Web to lower the barriers to linking data currently linked using other methods. More specifically, Wikipedia defines Linked Data as "a term used to describe a recommended best practice for exposing, sharing, and connecting pieces of data, information, and knowledge on the Semantic Web using URIs and RDF." This site exists to provide a home for, or pointers to, resources from across the Linked Data community. Part of the Linking Open (LOD) Data Project Cloud Diagram, click for full and historical versions...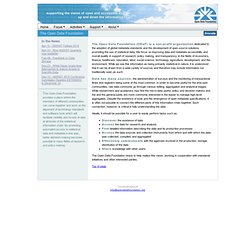 The Open Data Foundation (ODaF) is a non-profit organization dedicated to the adoption of global metadata standards and the development of open-source solutions promoting the use of statistical data. We focus on improving data and metadata accessibility and overall quality in support of research, policy making, and transparency, in the fields of economics, finance, healthcare, education, labor, social science, technology, agriculture, development, and the environment. While we see this information as being primarily statistical in nature, it is understood that it can be drawn from a wide variety of sources and therefore may include information not traditionally seen as such. Data has many sources, the administration of surveys and the monitoring of transactional flows and registers being some of the most common. In order to become useful for the end-user communities, raw data commonly go through various editing, aggregation and analytical stages.
[Cet article a été mis à jour le 6 novembre, avec de nouvelles informations santé] Nous assistons depuis quelques semaines à la fleuraison de nombreux articles venant orner avec anticipation la tombe de l'open data français. Entre le retour de la question de la tarification des données, la fermeture de services basés sur des informations santé, et le remaniement d'Etalab, les pythies prédisent déjà la fin de l'aventure open data. Certaines questions n'ont pourtant pas lieu d'être tandis que d'autres signes, parfois passés inaperçus, semblent plus préoccupants pour l'avenir.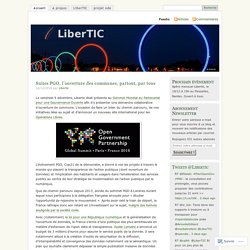 Linked Universities :: Home
Linked Universities is an alliance of european universities engaged into exposing their public data as linked data. Linked data is a set of principles to put raw data on the Web, making them Web addressable and linkable, so that they can be easily accessed, discovered, connected and reused. The idea is that data from different institutions and organisations can contribute to a common data space on the Web: the Web of Data.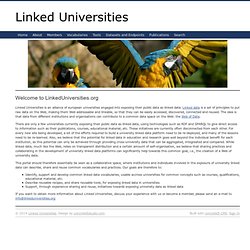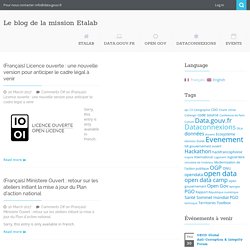 Vendredi 7 mars 2014 5 07 /03 /Mars /2014 11:15 La nouvelle version du portail data.gouv.fr a été inaugurée le 18 décembre dernier par le Premier Ministre. Parmi les principes qui ont guidé la conception du nouveau datagouv, figurait l'idée de proposer à la multitude de participer à la dynamique d'ouverture des données publiques. Deux mois après sa sortie, nous commencons à voir les premières dynamiques de cet open data social à l'oeuvre. Nous vous proposons une série de 3 billets de blog sur ce sujet.
Association | OpenStreetMap France