Gestão e Negócios
Calculador.com.br - Home
Blog Gestão Empresarial e Familiar - Revide Vip
Ninguém gosta de ter seus defeitos apontados. Por mais que uma crítica seja realista, pontual e útil, muitas vezes, provoca desgosto, decepção e revolta. Para algumas pessoas, o efeito é tão devastador que, em vez de a qualidade do trabalho melhorar, acaba ficando ainda mais comprometida. No entanto, segundo o site UOL, quem busca encarar a crítica positivamente ou como um desafio a ser superado tem mais chances de evoluir profissionalmente. A resistência em enfrentar uma crítica, segundo a psicóloga organizacional Izabel Failde, está ligada à dificuldade de constatar que não somos "deuses". "É sinal de que mesmo os profissionais mais perfeccionistas, equilibrados e controlados cometem falhas e demonstram fragilidades", explica.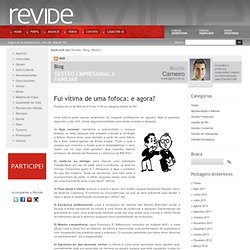 * Este texto pode ser livremente citado e distribuído desde que identificada a fonte e autoria.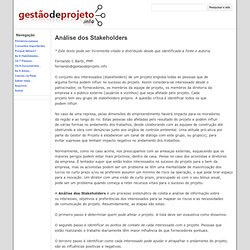 Análise dos Stakeholders - Gestão de Projeto
QueridoCarro.com - O Maior historico de veiculos do Brasil - Consulte o historico do seu carro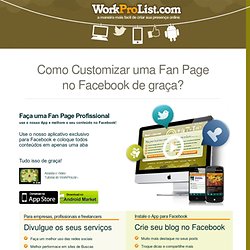 unnamed pearl
Faça uma Fan Page Profissional
How to Start a Website
You might think that creatives as diverse as Internet entrepreneur Jack Dorsey, industrial design firm Studio 7.5, and bestselling Japanese novelist Haruki Murakami would have little in common. In fact, the tenets that guide how they – and exceptionally productive creatives across the board – make ideas happen are incredibly similar. Here are 10 laws of productivity we've consistently observed among serial idea executors: 1.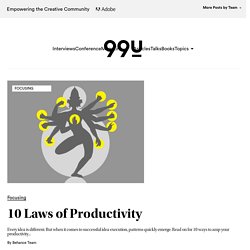 Efetividade.net - Produtividade pessoal, lifehacking, GTD e dicas espertas