Steve Jobs
Movies & parodies (about Steves Jobs)
Steve Jobs on Failure
Steve Jobs' Vision of the World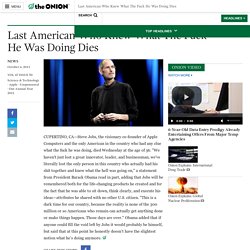 Last American Who Knew What The Fuck He Was Doing Dies
CUPERTINO, CA—Steve Jobs, the visionary co-founder of Apple Computers and the only American in the country who had any clue what the fuck he was doing, died Wednesday at the age of 56.
Moses%2C+meet+Steve%2C+he%27s+gonna+upgrade+your+tablets....jpg (460×397)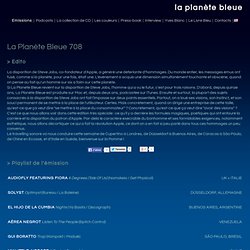 > Edito
la planète bleue 708 - Yves Blanc
(mp3) la-planete-bleue_20111016_full_la-planete-bleue_6cb5b0ae-ca25-4018-8e14-f2af90715a39
Steve Jobs: Before the Turtleneck
Steve Jobs: We don't ship junk
Steve's Final "One More Thing…"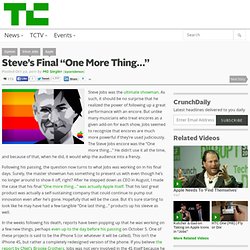 Steve Jobs was the ultimate showman. As such, it should be no surprise that he realized the power of following up a great performance with an encore. But unlike many musicians who treat encores as a given add-on for each show, Jobs seemed to recognize that encores are much more powerful if they're used judiciously.
Steve Jobs: "I Admire Mark Zuckerberg For Not Selling Out"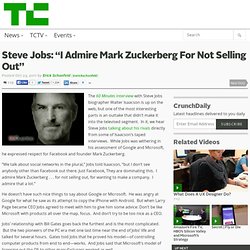 The 60 Minutes interview with Steve Jobs biographer Walter Isaacson is up on the web, but one of the most interesting parts is an outtake that didn't make it into the televised segment. In it, we hear Steve Jobs talking about his rivals directly from some of Isaacson's taped interviews. While Jobs was withering in his assessment of Google and Microsoft, he expressed respect for Facebook and founder Mark Zuckerberg.