ART & DESIGN
MorgueFile free photos for creatives by creatives. MorgueFile free photos for creatives by creatives. - STREET ART UTOPIA. More info.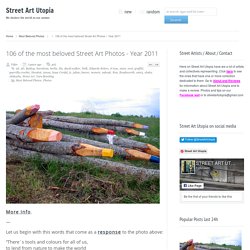 Let us begin with this words that come as a response to the photo above: "There´s tools and colours for all of us, to lend from nature to make the world more understandable and beautiful". Bold Creative Studio. 100 Great Resources for Design Inspiration. Finding inspiration is not always as simple as it sounds, whether you've been designing for years or only weeks.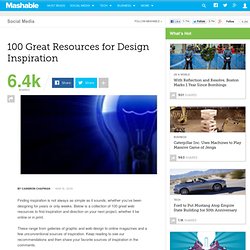 Below is a collection of 100 great web resources to find inspiration and direction on your next project, whether it be online or in print. These range from galleries of graphic and web design to online magazines and a few unconventional sources of inspiration. Keep reading to see our recommendations and then share your favorite sources of inspiration in the comments. Online Galleries Veer: Ideas - A huge idea gallery from stock photography company Veer formatted as a blog and including news and updates from the company itself. Lost At E Minor: For creative people. DeviantART: where ART meets application! Design Observer.
Smarthistory: a multimedia web-book about art and art history. Koikoikoi.com - Visual Arts Magazine, graphic design, illustration, photography, interviews, inspiration, tutorials. Most favorited all-time. LivingDesign by Asif R Naqvi | A creative and inspiration resource dedicated to design and life, and everything in between. Bloesem. Bookmarks.
Colossal | art + design. Typophile | Celebrating 11 years of Typographic Collaboration. Design Bureau. From up North | Design inspiration & news. The Inspiration Grid : art + design + photo + architecture & more. Design Inspiration. Zeutch.
---