Science and technology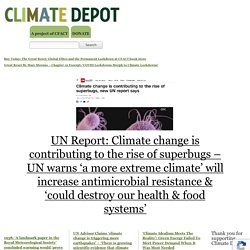 McKitrick: 'In a private email to McIntyre, Marcott made a surprising statement. In the paper, they had reported doing an alternate analysis of their proxy data that yielded a much smaller 20th-century uptick, but they said the difference was "probably not robust," which implied that the uptick was insensitive to changes in methodology, and was therefore reliable. But in his email to McIntyre, Marcott said the reconstruction itself is not robust in the 20th century: a very different thing. When this became public, the Marcott team promised to clear matters up with an online FAQ.
Climate Depot | A project of CFACT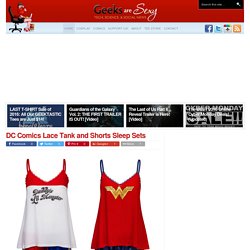 You know how something is so outrageous, it's just gotta be true? Well, this concept is so outrageous, it totally exists. From what I can tell, BLACKSOCKS uses a "sorter" and an app to determine a) which sock goes with which sock; b) how many times each sock has been washed; and c) how 'black' each sock is.
Geeks are Sexy Technology News | tech, science, news and social issues for geeks
Tom's Guide: Your High-Tech Source of Information
Technology
Solar Racers Sun Powered Micro VehiclesTake'em outside and watch'em race. $7.95 50 Years of Human Spaceflight - Regular Print Poster (12"x44") Celebrate five decades of human spaceflight with our exclusive wall poster, measuring 12"... $11.99 NASA 'Meatball' Official Logo 4.5" Sticker - Full Color NASA Logo Sticker - 4" Great for party favors, books, bikes and more. $4.95 NASA Worm Logo 4.5" Sticker - Red Get your own piece of NASA history! $6.95 Meteorite - Sikhote - Alin (Russia) Own a real piece of space. A great gift and a great space collectible. $27.95 Meteorite - Campo del Cielo (Argentina) Own a real piece of space. A great gift and a great space collectible. $29.95 NASA's Space Shuttle - XL Print Poster (18"x72") The illustrations pull apart the Space Shuttle and detail it inside and out. $19.49 Give Me Some Space Poster 'Nebula' - Regular Print Poster (24"x36") Grab your very own Give Me Some Space 'Nebula' Poster Today!
Science News – Science Articles and Current Events | LiveScience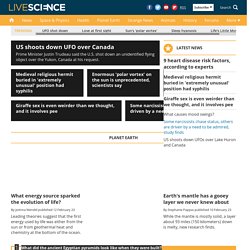 Cleantech News — Solar, Wind, EV News (#1 Source) | CleanTechnica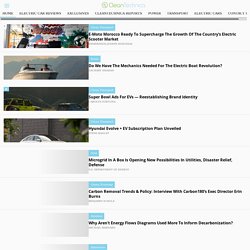 Climate Change Years of Living Dangerously — What It Is, Who's In It, & What It's All About Published on April 20th, 2014 | by Sandy Dechert Originally published on CleanTechnica sister site Planetsave. Caution: Now Entering The "Years Of Living Dangerously" (via Planetsave) Last week something rare and extraordinarily positive occurred on American television. Fortunately, through YouTube and 350.org, the rest of ...
Deepcold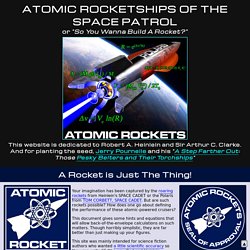 There are already a couple of novels in the works whose authors have acknowledged that this website was most helpful in providing technical information. Keep an eye out for them when they are published, I have read the early manuscripts and they are incredibly good. Through Struggle, the Stars by John J. Lumpkin. Late breaking news, the novel is now available in eBook form. Read about it here.
Atomic Rockets
Drawing by NASA Ames/SETI Institute/JPL-CalTech I have some cautiously exciting exoplanets news: Astronomers have announced the discovery of a planet that is very nearly the same size as Earth and orbiting its star in the habitable zone—that is, at the right distance from its star to have liquid water on its surface. We don't know how Earth-like it is, but this shows that we're edging closer and closer to finding another Earth, and this one is the best bet we've found so far. The planet is called Kepler-186f and was discovered using the Kepler Space Telescope, which was designed to look for planets orbiting other stars. Kepler exploits what's called the transit method: It stares at 150,000 stars all the time, looking for dips in the amount of light received from every star. The idea is that if a star has planets, and if we see the orbits edge-on, then every time the planet passes between us and its parent star it'll block an teensy bit of light (usually far less than 1 percent).
Bad Astronomy - Slate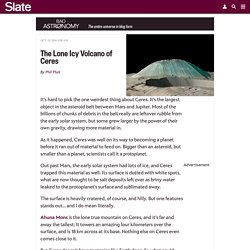 History of Science Sourcebook
Internet History of Science Sourcebook This page is a subset of texts derived from the three major online Sourcebooks listed below. For more contextual information, for instance about the Islamic world, check out these web sites. For help in research, homework, and so forth see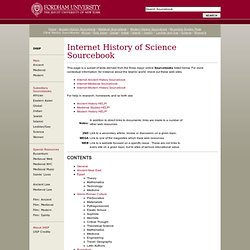 Grist | Environmental News, Commentary, Advice
From performing blockbuster shows on the Vegas Strip to the adventures of fatherhood, from an ongoing dialogue with proselytizers of the Christian Right to the joys of sex while scuba diving, Penn Jillette's self-created Decalogue invites his reader on a journey of discovery that is equal parts wise and wisecracking. God, No! is a roller coaster of exploration as Penn shows that doubt, skepticism, and wonder—all signs of...
- RichardDawkins.net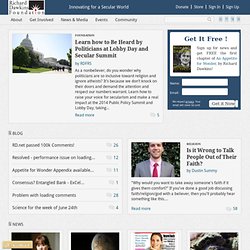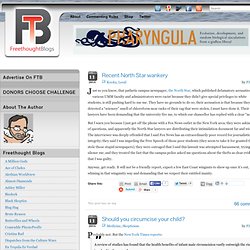 Pharyngula
Probably not. But the New York Times reports: A review of studies has found that the health benefits of infant male circumcision vastly outweigh the risks involved in the procedure. Actually, it doesn't. Not at all. The paper is all about the frequency of circumcision in the US; this is the only real data in the paper, and notice that a good chunk of it is speculation.
Encyclopedia Astronautica
Wired.com
The Skeptics Society & Skeptic magazine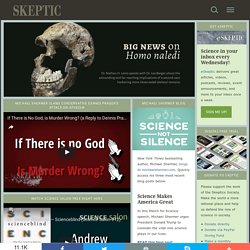 SkepticBlog is a collaboration among some of the most recognized names in promoting science, critical thinking, and skepticism including. Regular bloggers include: Daniel Loxton, Donald Prothero, Mark Edward, Michael Shermer, and Steven Novella. Gimme that new-time religion! A review of Dr. Karen Stollznow's excellent summary of America's bizarre religions, "God Bless America" READ the post
Scientific American
Science News – Science Articles and Current Events
Star birth sparked at the Galaxy's edge Nidever, et al., NRAO/AUI/NSF and Mellinger, Leiden-Argentine-Bonn Survey, Parkes Observatory, Westerbork Observatory, Arecibo Observatory. Gas from another galaxy is hitting our own, triggering the birth of bright new stars and adding fresh luster to the Milky Way. An article by Scientific American. Current issue
Journal home : Nature
Geekologie - Gadgets, Gizmos, and Awesome
Mario Bros. Themes Performed On 48 Wine Glasses This is a video of Youtuber Dan Newbie performing Super Mario Bros. themes using 48 wine glasses, two pencils and a frying pan. It sounded very pretty.