writes
Get flash to fully experience Pearltrees
March 2008 The web is turning writing into a conversation. Twenty years ago, writers wrote and readers read.
Image from Flickr by Lazurite This is not particularly relevant to the post, but I'm getting an awful lot of comments telling me, often a little snarkily, "it's 'THAT' not 'WHICH'". The "don't use which for restrictive clauses" rule comes (as far as I can tell) from Strunk and White.
1. A Series Of Word Choices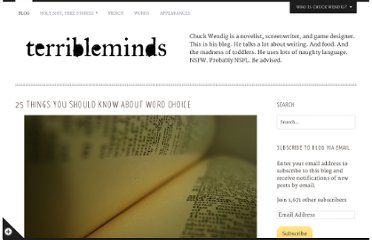 by Naomi Rose Reprinted from Massage Magazine , Issue 104, Sept. – Oct. 2003 Most people don't think of massage and writing as having anything to do with each other.
It's easy to write when you're riddled with angst, when you have so many feelings and so many feelings about those feelings you're consumed by a maddening confusion. It's easy when you can wax lyrical about disappointment and heartbreak; when you're overflowing with emotional things to say; when all you want to do is drink whiskey and smoke cigarettes and channel your inner Hunter S.