Food
Starting A Raw Food Diet Is Easy! Welcome to Raw Food Repair!
Why We Get Fat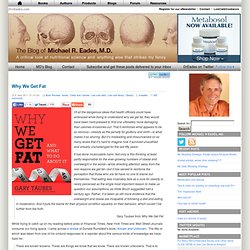 Of all the dangerous ideas that health officials could have embraced while trying to understand why we get fat, they would have been hard-pressed to find one ultimately more damaging than calories-in/calories-out. That it reinforces what appears to be so obvious—obesity as the penalty for gluttony and sloth—is what makes it so alluring. But it's misleading and misconceived on so many levels that it's hard to imagine how it survived unscathed and virtually unchallenged for the last fifty years. It has done incalculable harm.
Birthday Bash: La Caja China Pig Roast Posted by Jason on August 2, 2011 Birthdays only come once a year, and milestone birthdays only happen once in a lifetime. It just so happens that I recently passed one of those milestone birthdays and ticked over into the big 30′s.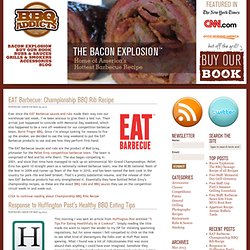 BBQ Addicts - BBQ Blog - -- Smoke It, Grill It, Roast It, Eat It --
Goddess Of Scrumptiousness
EATAKU
Adventures in Ice Cream