Preparedness
How To Build a Homemade Compost Tumbler
Food is Free Project: How to Build a Raised Wicking Bed!
Uncrate Lists 'Bug-Out Bag' With Everything Needed for Apocalypse Survival 'Stuffed Into One Bag'
What's New Cage: (4QK35) Preppers & EDC Gear
Ultimate 550 Paracord Survival Gear and more...
Copyright HikePRO - All rights reserved.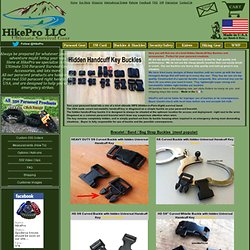 Prepared Christian Being Prudent In Today's World
Joshua Zimmerman has a great project up on Instructables for turning an Altoids tin into a compact solar radio. All said, the entire project cost a whole $3.
$3 Emergency Solar-Powered Radio Made With an Altoids Tin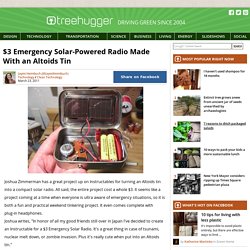 First Aid Kits - Items in a First Aid Kit - First Aid Kit Items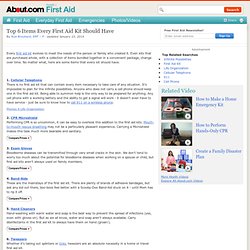 Every first aid kit evolves to meet the needs of the person or family who created it. Even kits that are purchased whole, with a collection of items bundled together in a convenient package, change over time.
About First Aid Kits
Having a first aid kit is an important part of emergency preparedness . You should have a first aid kit for both your home food storage and (as a condensed version) 72 hour kits . Directions: Print the notes and list of first aid supplies.
First Aid Kit - How to Make a First Aid Kit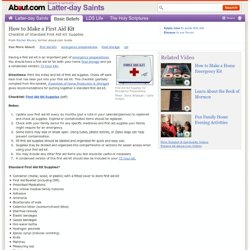 The original index page for these Preparedness Nuggets, online since 1999, practically a geezer as webpages go, was recently corrupted.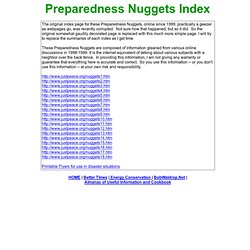 Preparedness Nuggets Index
Grandpappy's Homemade Soap Recipe Copyright © 2007,2008 by Robert Wayne Atkins, P.E.
Step 7.
Survival Kits | Emergency Kits | Emergency Food | Emergency Bag
Emergency Seed Bank - Best Non Hybrid Seeds Available