Photography
40+ Vintage and Retro Photoshop Actions. 499 shares 10 Places to Get Photoshop Actions Delivering high quality images is something every designer should worry about, especially with images being such an important part of a design.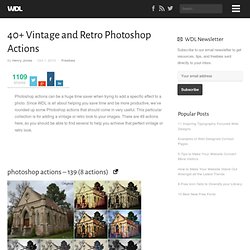 18 Images You Won't Believe Aren't Photoshopped (Part 9) As we've demonstrated many times before in our most popular feature on Cracked, the forces of the universe love the sound of people shouting "Fake!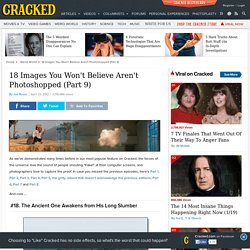 " at their computer screens, and photographers love to capture the proof. In case you missed the previous episodes, here's Part 1, Part 2, Part 3, Part 4, Part 5, the gritty reboot that doesn't acknowledge the previous editions, Part 6, Part 7 and Part 8. And now ... Paris Now and Then (1940s) : Classic Photography. Desktopwallpapers.org.ua-1442.jpg (JPEG Image, 1366 × 768 pixels) - Scaled (93%) Never-before-seen photos from 100 years ago tell vivid story of gritty New York City. By Associated Press Published: 13:31 GMT, 24 April 2012 | Updated: 19:55 GMT, 24 April 2012 Almost a million images of New York and its municipal operations have been made public for the first time on the internet.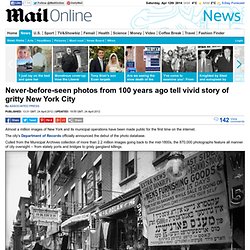 The city's Department of Records officially announced the debut of the photo database. Culled from the Municipal Archives collection of more than 2.2 million images going back to the mid-1800s, the 870,000 photographs feature all manner of city oversight -- from stately ports and bridges to grisly gangland killings. Always moving: Workers dig in Delancy Street on New York's Lower East Side in this photo dated July 29, 1908. Creative Dad Takes Crazy Photos Of Daughters. If you are tired of posed, stiff and cheesy family portraits, then take a look at these incredibly creative pictures taken by Jason Lee.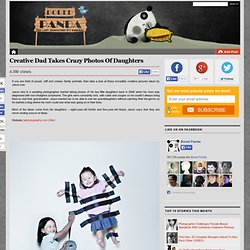 Jason who is a wedding photographer started taking photos of his two little daughters back in 2006 when his mom was diagnosed with non-Hodgkins lymphoma. The girls were constantly sick, with colds and coughs so he couldn't always bring them to visit their grandmother. Jason wanted her to be able to see her granddaughters without catching their kid germs so he started a blog where his mom could see what was going on in their lives. Most of the ideas come from his daughters – eight-year-old Kristin and five-year-old Kayla. How To Give Your Photos a Dark Processed Lomo Effect.
Follow this step by step post processing guide to give your photos a dark lomo style effect with high contrast, blue tones and vignette burns.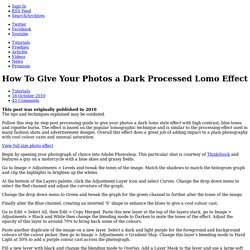 The effect is based on the popular lomographic technique and is similar to the processing effect used in many fashion shots and advertisement designs. Overall this effect does a great job of adding impact to a plain photography with cool colour casts and unusual saturation. View full size photo effect. Day and Night in New York City Captured in Single Images [8 Pictures] National Geographic Photo Contest 2011. National Geographic is currently holding its annual photo contest, with the deadline for submissions coming up on November 30.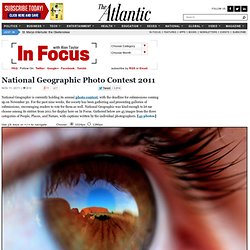 For the past nine weeks, the society has been gathering and presenting galleries of submissions, encouraging readers to vote for them as well. National Geographic was kind enough to let me choose among its entries from 2011 for display here on In Focus. Gathered below are 45 images from the three categories of People, Places, and Nature, with captions written by the individual photographers. [45 photos]
---