Training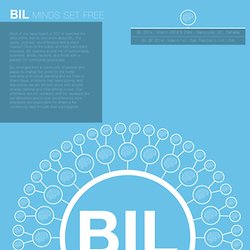 Most of you have heard of TED or watched the talks online, but do you know about BIL, the quirky, populist, unconference taking place nearby? Open to the public and fully participant powered, BIL features a wild mix of technologists, scientists, artists, hackers, and those with a passion for community awareness. BIL emerged from a community of people who aspire to change the world for the better- everyone is on equal standing and we meet to share ideas, problems that need solving, and discoveries we are excited about with a quite diverse national and international crowd. Our attendees are our speakers and our speakers are our attendees and in true unconference style, attendees are responsible for shaping the conference itself through their participation.
BIL Conference - Minds Set Free
Critical Thinking for Children - 1. Introduction
Melinda Gates and Bill Gates Why giving away our wealth has been the most satisfying thing we've done In 1993, Bill and Melinda Gates—then engaged—took a walk on a beach in Zanzibar, and made a bold decision on how they would make sure that their wealth from Microsoft went back into society.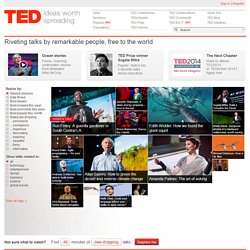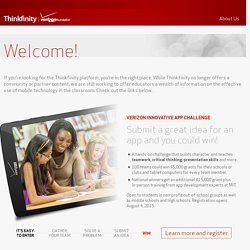 Browse Resources Verizon Foundation proudly partners with some of the country's top educational organizations to provide you with the latest topics, tools and trends in education. Created by the John F. Kennedy Center for the Performing Arts, ARTSEDGE provides resources and examples for teachers to teach in, through and about the arts. The site includes lesson plans, advocacy and professional development resources, and up-to-date information on arts programs from around the world.