Management
7 Qualities Of A Truly Loyal Employee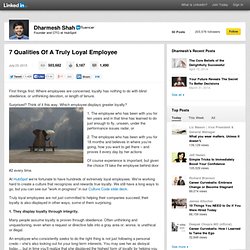 First things first: Where employees are concerned, loyalty has nothing to do with blind obedience, or unthinking devotion, or length of tenure. Surprised? Think of it this way. Which employee displays greater loyalty? 1. The employee who has been with you for ten years and in that time has learned to do just enough to fly, unseen, under the performance issues radar, or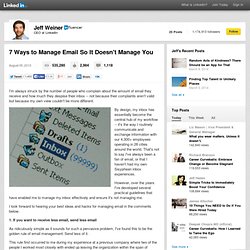 I'm always struck by the number of people who complain about the amount of email they receive and how much they despise their inbox -- not because their complaints aren't valid but because my own view couldn't be more different. By design, my inbox has essentially become the central hub of my workflow -- it's the way I routinely communicate and exchange information with our 4,300+ employees operating in 26 cities around the world. That's not to say I've always been a fan of email, or that I haven't had my own Sisyphean inbox experiences.
10 Things Extraordinary Bosses Give Employees
8 Things Productive People Do During the Workday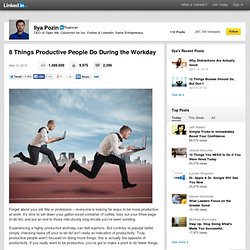 Forget about your job title or profession – everyone is looking for ways to be more productive at work. It's time to set down your gallon-sized container of coffee, toss out your three-page to-do list, and put an end to those ridiculously long emails you've been sending. Experiencing a highly productive workday can feel euphoric.
Entrepreneurs and Business Growth
The Power of Simplicity
It is a key test for leaders: Can you take complex tasks – like working through countless variables for, say, your organization's values or strategic goals – and distill them into a short list that everyone can remember? And just how short should the list be? I would suggest no more than three, at the most. The CEOs I interview each week for my Corner Office series offer regular reminders of the power of simplicity. In last week's interview with Brad Garlinghouse, the CEO of YouSendit, he described the new cultural values that he helped develop after he was brought in to help turn the company around.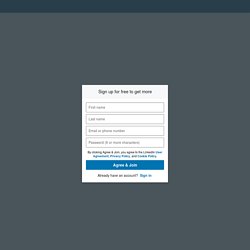 10 Things Really Amazing Bosses Do | Inc. 5000
I've never shared this list with anyone until now. It's the list of ten things I try to do every workday. Yes, there are days when I don't get them all done, but I do my best to deliver. It has proven very effective for me. They are: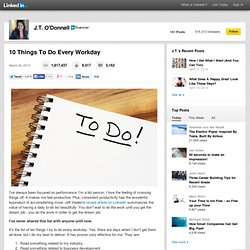 It's 7:54 on a frigid January morning in San Francisco. You're waiting outside the Moscone Center, in a queue of several thousand people, many of whom have been camping out in the cold for over 12 hours. The security detail for this event rivals the Democratic National Convention.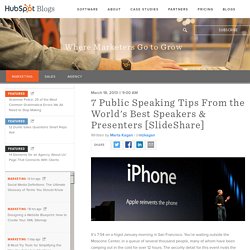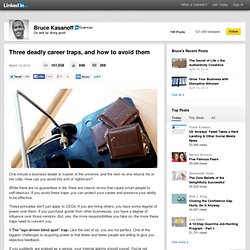 One minute a business leader is master of the universe, and the next no one returns his or her calls. How can you avoid this sort of nightmare? While there are no guarantees in life, there are classic errors that cause smart people to self-destruct. If you avoid these traps, you can protect your career and preserve your ability to be effective. These principles don't just apply to CEOs.
Three deadly career traps, and how to avoid them
8 Things Productive People Do During the Workday
Being likeable will help you in your job, business, relationships, and life. I interviewed dozens of successful business leaders in my last book, Likeable Business, to determine what made them so likeable and their companies so successful. All of the concepts are simple, and yet, perhaps in the name of revenues or the bottom line, we often lose sight of the simple things - things that not only make us human, but can actually help us become more successful. Below are the eleven most important principles to integrate to become a better leader: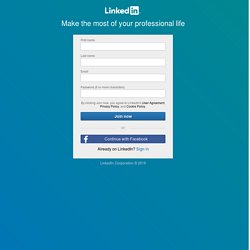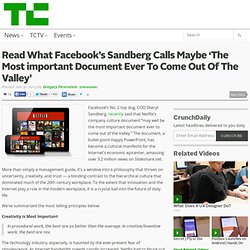 Read What Facebook's Sandberg Calls Maybe 'The Most important Document Ever To Come Out Of The Valley'
Facebook's No. 2 top dog, COO Sheryl Sandberg, recently said that Netflix's company culture document "may well be the most important document ever to come out of the Valley." The document, a bullet-point-happy PowerPoint, has become a cultural manifesto for the Internet's economic epicenter, amassing over 3.2 million views on Slideshare.net. More than simply a management guide, it's a window into a philosophy that thrives on uncertainty, creativity, and trust — a blinding contrast to the hierarchical culture that dominated much of the 20th century workplace.
Cram these essentials into every marketing message. (Photo courtesy of Big Stock). I've spent much of my career working on messaging -- specifically, what you should say to get people to buy something, try something or donate something.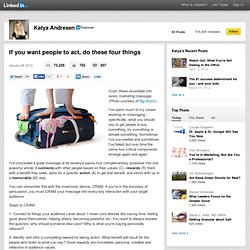 If you want people to act, do these four things
Glassdoor It's no accident Facebook has such talented employees. There's a method to it. Greylock Partners has just about the best track record funding startups as anybody on the planet. The firm funded LinkedIn in 2004 and Facebook in 2006. Other hits in the portfolio include Pandora, AirBnB, and Cloudera.
The VC Firm That Funded Facebook Explains How To Hire
I recently reviewed a resume for a colleague who was trying to define a clearer career strategy. She has terrific experience. And yet, as I looked through it I could see the problem she was concerned about: she had done so many good things in so many different fields it was hard to know what was distinctive about her. As we talked it became clear the resume was only the symptom of a deeper issue.
Ask yourself: If you could interview like Walter Cronkite, would you get more value from your meetings? Would your mentors become more valuable? Would your chance encounters with executives in elevators and thought leaders in conferences yield action items and relationships? The answer is yes. "As someone who had little to no experience in business--outside of running my own one-man freelancing operation--all that's really saved me (so far) from madness are the skills I used as a journalist," says Evan Ratliff, who wrote for magazines like The New Yorker before founding his startup, The Atavist.
New Years Resolutions For Business
The New Year is a propitious time for businesses to re-prioritize their objectives and start afresh with renewed vigor and a clear mission. Setting – and following through on – thoughtful and apposite resolutions is an effective way to maximize results and impact for your company. In my estimation 2013 will be a year marked by continued economic volatility (through headline risk, inflationary monetary policy, and an ambivalent unemployment rate), the emergence of the micropreneur, increased attention on ROI (return on investment) in social media, and philanthropy as a potent form of marketing. The businesses that win in the New Year will be those that iterate incessantly to define their own innovation curve, that establish strong and unambiguous company cultures, and those that use their data points effectively to minimize wasteful spending and increase their ROIC (return on invested capital.)
Hi 1) @LoneTruth look for 1) 2) @tearsana look for 2) 3) @TheRab and @Truefire guess (did you not see ChillyPepperz reply?) (Ex 1: please see further below. Q: Time to stand up?)
The One Conversational Tool That Will Make You Better at Absolutely Everything
Why corporate strategy needs to change with the cloud — Cloud Computing News
Big Idea 2013: Stop Worrying About Efficiency
Big Idea 2013: A New Social Contract between Employer and Employees
Big Idea 2013: Get All of Your Employees on Social Media
Distill Your Message to as Few Words as Possible
What Great Leaders Have That Good Leaders Don't
Intuit's Scott Cook on Failed Global Expansion
What employees really need at work
The 5 Traits of High-Potential Employees
Welcome to the Bossless Company
Career Advice: Keep the Boss Happy
Emotions Can Get the Better of You at Work
The 6 Habits of Strategic Thinkers
The 5 Qualities of Remarkable Bosses
Why Flexible Hours Inspire Performance
Why Flexible Hours Inspire Performance
8 Things Your Employees Need Most
8 Things Your Employees Need Most
8 Key Elements Make Your Business Transformative
Why Being a Nicer Boss is a Smart Business Move
Culture Eats Strategy For Lunch