Entrepreneurial ★
Sparxoo Why Should Entrepreneurs Start a Social Mission?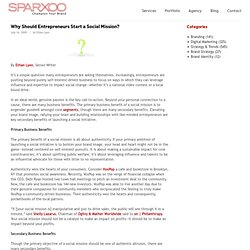 By Ethan Lyon, Senior Writer
Few people talk about this great productivity tip…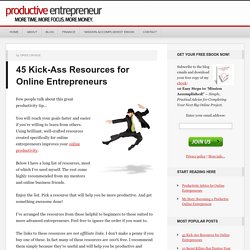 Mark Suster is one of those unique venture capitalists in that he has experience as an entrepreneur prior to joining the VC world (or the "dark side" as he calls it). Twice, in fact. That's why he calls his blog "Both Sides of the Table," because he has literally sat at both sides of the negotiating table. It's this experience as both an entrepreneur and a VC that provides him a fresh perspective on startups and the investment market, so what does Suster think are the most important factors to securing investment? Apparently, it comes down to four M's. The first M Suster suggests is "momentum," which is almost synonymous with "traction."
The 4 M's of Attracting Investors to Your Startup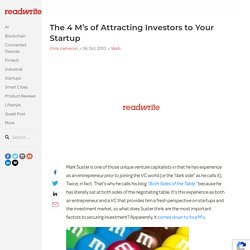 When you mention startups, funding, mentoring and networking are the most essential ingredients needed by each aspiring founder. There are great ideas waiting to be put into practicality and the only thing that keeps them from shooting from their roots has been the absence of incubators and accelerator programs. Things have been changing and a number of startup accelerator programs and incubators have surfaced, this is where ideas are carved into reality, founders are provided guidance, the essential tips to direct them towards success and the ever needed funding.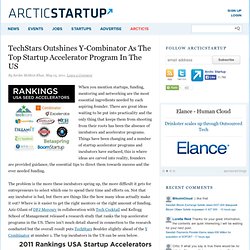 TechStars Outshines Y-Combinator As The Top Startup Accelerator Program In The US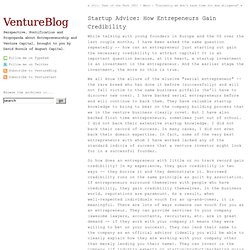 While talking with young founders in Europe and the US over the last couple months, I have been asked the same question repeatedly -- how can an entrepreneur just starting out gain the necessary credibility to attract capital?
Startup Weekend, an organization dedicated to the worldwide education and proliferation of entrepreneurship, has made a name for itself over the last few years with its unique weekend-long events. Over 17,000 participants have attended one of the organization's 120+ global events, from which over 560 new startups have launched. Thanks to a grant announced today from the Kauffman Foundation, Startup Weekend to continue to grow and better educate entrepreneurs in more cities around the globe. For those unfamiliar with the Startup Weekend model, the 54-hour event takes place, as its name would suggest, over the course of a weekend. On a Friday night, attendees meet up for the first time and pitch their ideas for startups, eventually breaking into groups.
Startup Weekend Set for Rapid Growth with Kauffman Foundation Grant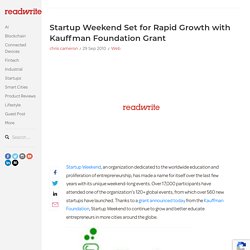 Please, please, please stop asking how to find a technical co-founder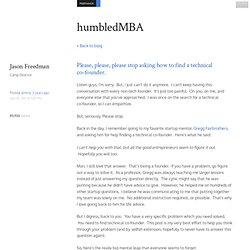 Listen guys, I'm sorry. But, I just can't do it anymore. I can't keep having this conversation with every non-tech founder. It's just too painful. On you, on me, and everyone else that you've approached.
surprising truths and misconceptions about entrepreneurship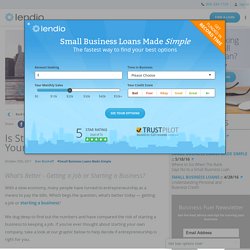 Share: With a slow economy, many people have turned to entrepreneurship as a means to pay the bills. Which begs the question, what's better today — getting a job or starting a business?
Business & Small Business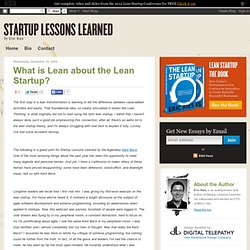 What is Lean about the Lean Startup?
The first step in a lean transformation is learning to tell the difference between value-added activities and waste. That foundational idea, so clearly articulated in books like Lean Thinking, is what originally led me to start using the term lean startup.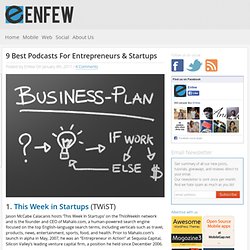 9 Best Podcasts For Entrepreneurs & Startups | Web Resource, Tech Tips and Softwares - Enfew
1.
Are you thinking of starting a web business?
Embed this infographic on your site!