KidsEducational
Home-schooling your kids? Check out these free online resources for parents and kids of all ages—including lesson plans, activities, educational online games, test prep, online high schools, forums and support groups. Lesson Plans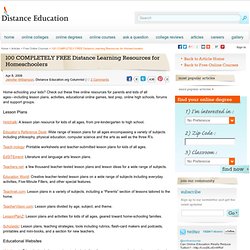 100 COMPLETELY FREE Distance Learning Resources for Homeschoolers
Make Handwriting Worksheets - ESL Writing Wizard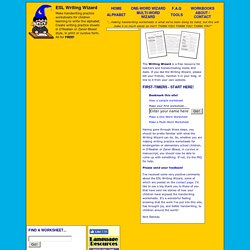 The Writing Wizard is a free resource for teachers and homeschooling moms and dads. If you like the Writing Wizard, please tell your friends, mention it in your blog, or link to it from your own website. Having gone through those steps, you should be pretty familiar with what the Writing Wizard can do. So, whether you are making writing practice worksheets for kindergarten or elementary school children, in D'Nealian or Zaner-Bloser, in cursive or manuscript, you should now be able to come up with something. If not, try the FAQ for help. Please send your feedback!
Amazing Handwriting Worksheet Maker
Create Your Own Worksheets
bblocks.samhsa.gov/media/bblocks/3-4_easy_reader_lowres_8-5x11.pdf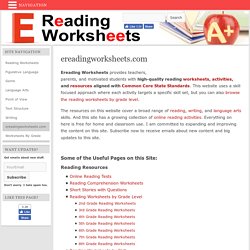 Ereading Worksheets provides teachers, parents, and motivated students with high-quality reading worksheets, activites, and resources aligned with Common Core State Standards. This website uses a skill focused approach where each activity targets a specific set of skills. The resources on this website cover a broad range of reading, writing, and language arts skills and everything is ad supported and completely free of cost.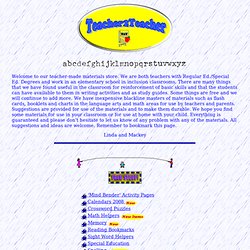 Teacher2Teacher Resource Store
Welcome to our teacher-made materials store. We are both teachers with Regular Ed./Special Ed.
iTwixie, the ultimate hangout for tween girls
Introduction This is a listing of 234 sites that legally offer free ebooks for children to read. There is a separate listing of audio books for children at Best Free Audio Books Online For Children. (72 sites)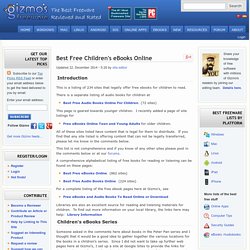 GemFonts - Graham Meade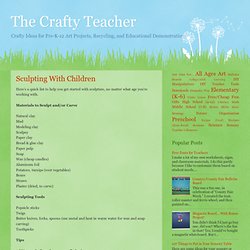 Are these cute or what? Materials Needed Toothpicks - the kind that are square in the center but round at the endsEmbroidery floss in various colors, including flesh tonesSmall bead with a hole that allows it to fit snugly over a toothpickScissors - the smaller the betterTacky glue - the quick-set type is best, or use super glueTweezers (optional but helpful) How to Do It
The Crafty Teacher
Make Math Worksheets! « Math Worksheet Wizard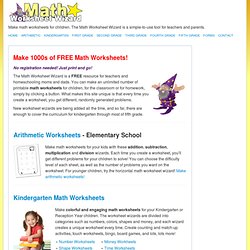 Make 1000s of FREE Math Worksheets! No registration needed! Just print and go!
Fun Facts for Kids!
Printable books from Ewe Books