KidsEducational
Home-schooling your kids? Check out these free online resources for parents and kids of all ages—including lesson plans, activities, educational online games, test prep, online high schools, forums and support groups. Lesson Plans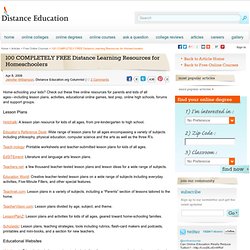 100 COMPLETELY FREE Distance Learning Resources for Homeschoolers
Make Handwriting Worksheets - ESL Writing Wizard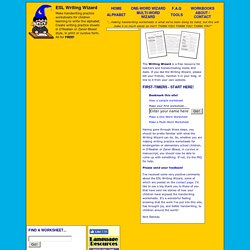 The Writing Wizard is a free resource for teachers and homeschooling moms and dads. If you like the Writing Wizard, please tell your friends, mention it in your blog, or link to it from your own website.
Amazing Handwriting Worksheet Maker
Create Your Own Worksheets
bblocks.samhsa.gov/media/bblocks/3-4_easy_reader_lowres_8-5x11.pdf
Teacher2Teacher Resource Store
iTwixie, the ultimate hangout for tween girls
Introduction This is a listing of 234 sites that legally offer free ebooks for children to read. There is a separate listing of audio books for children at Best Free Audio Books Online For Children. (72 sites)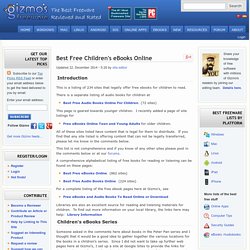 GemFonts - Graham Meade
The Crafty Teacher
Make Math Worksheets! « Math Worksheet Wizard
Fun Facts for Kids!
Printable books from Ewe Books