KidsEducational
Home. TeachersPayTeachers.com - An Open Marketplace for Original Lesson Plans and Other Teaching Resources. Free Math worksheets, Free phonics worksheets, Math Games and Online activities and Quizzes. WorksheetWorks.com. 100 COMPLETELY FREE Distance Learning Resources for Homeschoolers. Home-schooling your kids?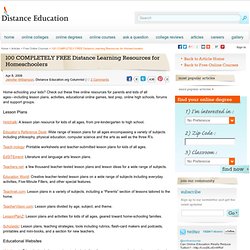 Check out these free online resources for parents and kids of all ages—including lesson plans, activities, educational online games, test prep, online high schools, forums and support groups. Lesson Plans. Habbo Hotel - Make friends, join the fun, get noticed! Storyline Online. Make Handwriting Worksheets - ESL Writing Wizard. The Writing Wizard is a free resource for teachers and homeschooling moms and dads.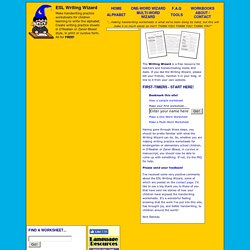 If you like the Writing Wizard, please tell your friends, mention it in your blog, or link to it from your own website. Having gone through those steps, you should be pretty familiar with what the Writing Wizard can do. So, whether you are making writing practice worksheets for kindergarten or elementary school children, in D'Nealian or Zaner-Bloser, in cursive or manuscript, you should now be able to come up with something. If not, try the FAQ for help. Please send your feedback! Amazing Handwriting Worksheet Maker. Create Your Own Worksheets. Library. As of July 1, 2013 ThinkQuest has been discontinued.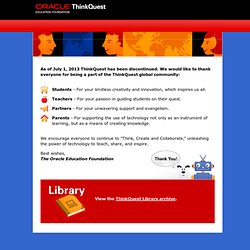 We would like to thank everyone for being a part of the ThinkQuest global community: Students - For your limitless creativity and innovation, which inspires us all. Teachers - For your passion in guiding students on their quest. Bblocks.samhsa.gov/media/bblocks/3-4_easy_reader_lowres_8-5x11.pdf. Education.com | An Education & Child Development Site for Parents | Parenting & Educational Resource.
Ereadingworksheets | Free Reading Worksheets. Teacher2Teacher Resource Store. UDL Book Builder. Home. Home. Www.corestandards.org/assets/CCSSI_Math Standards.pdf. Www.corestandards.org/assets/CCSSI_ELA Standards.pdf. iTwixie, the ultimate hangout for tween girls. 124 Sites For Free Children's Books Online. Introduction This is a listing of 234 sites that legally offer free ebooks for children to read.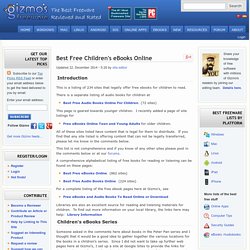 There is a separate listing of audio books for children at Best Free Audio Books Online For Children. (72 sites) GemFonts - Graham Meade. The Crafty Teacher. Make Math Worksheets! « Math Worksheet Wizard. Fun Facts for Kids! Printable books from Ewe Books.
---