Food 1111111
Veggie Burgers with Pomegranate Ketchup Recipe
Ingredients ½ cup raisin¼ cup roasted almonds, chopped½ lb white mushroom1 cup steamed shelled edamame2 ½ cup cooked green or brown lentil2 cup cooked Israeli couscous2 ½ tsp curry powder1 Tbsp fresh lemon juice2 tsp ground dried porcini kosher salt1 ½ Tbsp canola oil3 burger bun, split and toasted½ cup ketchup mixed the pomegranate molasses1 Tbsp pomegranate molasses mesclun green tossed with the lemon juice and sautéed mushroom, for serving lemon juice sautéed mushroom Directions In a food processor, combine the raisins and almonds and process until finely chopped. Add the mushrooms and process until coarsely chopped. Add the edamame, lentils and half of the couscous and process until coarsely chopped.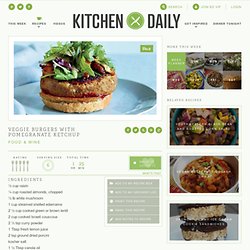 Chix Dip | Dorm Eats
Pumpkin Crunch Cake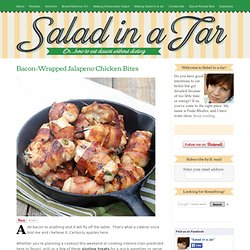 Bacon-wrapped Jalapeno Chicken Bites
610K+Add bacon to anything and it will fly off the table. That's what a caterer once told me and I believe it. Certainly applies here. Whether you're planning a cookout this weekend or cooking indoors (rain predicted here in Texas), grill up a few of these sizzling treats for a quick appetizer or serve as an entree. I can't think of a better way to celebrate the Fourth of July than with a big plate of these spicy and cheesy, smoky and crispy chicken nuggets. If you don't like hot, leave out the jalapenos or skimp a bit.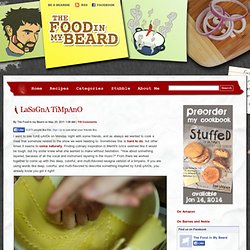 I went to see tUnE-yArDs on Monday night with some friends, and as always we wanted to cook a meal that somehow related to the show we were heading to. Sometimes this is hard to do, but other times it seems to come naturally. Finding culinary inspiration in Merrill's lyrics seemed like it would be tough, but my sister knew what she wanted to make without hesitation. "How about something layered, because of all the vocal and instrument layering in the music?"
LaSaGnA TiMpAnO
Why did the chicken cross the road? To get away from my sister, y'all. – Rebecca By Jennifer Rather. When you're feeding a family of six, you've always got at least one bone-in, skin-on, value pack of chicken thighs in the fridge. This leads to a lot of "what the hell can I do with these chicken thighs?"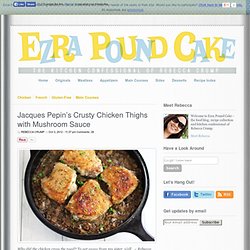 Jacques Pepin's Crusty Chicken Thighs with Mushroom Sauce
Sweet Ham and Swiss Sliders | Heather Likes Food
Breakfast is my favorite meal. I like to drink iced coffee and watch the cream climb its way down the chunky ice cubes in a dazy before the caffeine hits. I like to order bacon with whatever I'm eating.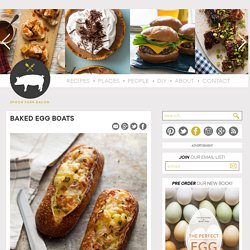 Baked Egg Boat recipe
I've seen so many versions of this dish, but Jessica's picture (and possibly the fact that I was starving) finally nudged me into sticking it to the menu the following week. We used to have some form of stuffed chicken every week and for whatever reason we haven't had it much lately. It was time. Now, I adore jalapeño poppers. And by "adore" what I really mean is "could eat them by the truckload." They have pretty much everything going for them, including a little spice, some crunch, and creamy cheese.
Jalapeño Popper Chicken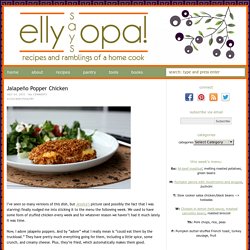 cooking for 2 recipes | cooking for one recipes |
Tuscan Pasta With Tomato-Basil Cream Recipe
Bacon Wrapped Creamy Jalapeno Chicken - mysillymonkeys.com
Turkey Bites
Somehow a bag of potato chips ended up in my pantry. This is dangerous. Potato chips and chocolate cannot be easily accessible in my house otherwise I will lose all control. I had to use up these chips somehow and amazingly, despite the fact that I've made 40 batches of cookies in the past month for the cookbook, I'm still not sick of cookies!
Potato & Chocolate Chip Cookies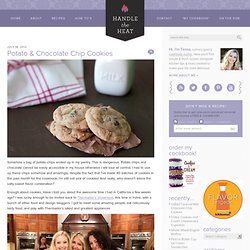 Three Cheese Pasta Shells and Cauliflower
Recipe: Lizano-Style Costa Rican Salsa Recipes from The Kitchn
There is a particular bottled salsa on every table in Costa Rica. It's called Lizano and the first time you taste it you have to stop and think a minute. Do I like it or not?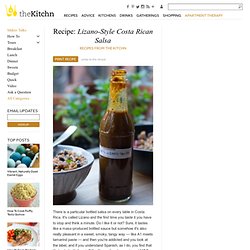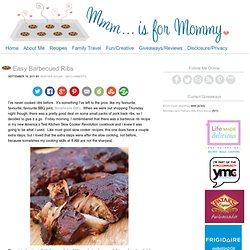 Mmm...is for Mommy: Easy Barbecued Ribs
I've never cooked ribs before. It's something I've left to the pros, like my favourite, favourite, favourite BBQ joint, Boneheads BBQ. When we were out shopping Thursday night though, there was a pretty good deal on some small packs of pork back ribs, so I decided to give it a go.
There's something to be said for a cake that you can whip up at 9 o'clock on a Friday night, after a serious doozy of a week, when you need some baking therapy that requires little to no brain power. By the time this past weekend hit, I think anything requiring technique or poise in the kitchen would have had induced some kind of cerebral short circuiting – I imagine there would have been sparks, probably some twitching and likely even drool. Okay fine, so there might have been drool anyway.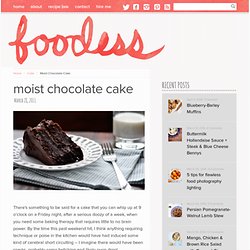 Moist Chocolate Cake
Rigatoni with Sausage, Artichokes, and Asparagus
There isn't much in this world more comforting to me than a big plate of warm pasta. I was on a pasta kick for a long time. The past few months though, not so much. That needed to change. Pasta is so quick and easy and almost always makes for a fulfilling and memorable meal.
Dr. Pepper Barbecue Sauce Recipe at Epicurious
I too love this bbq sauce but have added my own twists. I only had salted butter so I omitted the salt, then melted the butter and skimmed the butter fats before adding the onions and garlic, so it was essentially clarified butter. I also like a nice cherry flavor so I used a mix of half dr pepper half black cherry soda, but I bet cherry dr pepper would also do the trick. I also didn't have the ancho chili powders, but I did have some scotch bonnet sauce which I used about a teaspoon. My wife doesn't like the spicy bbq sauces, so I gotta keep it on the low, for me, I would probably triple that amount or more.
Homemade Macaroni and Cheese Oh what a weekend! It was productive.
Stop Lookin'. Get Cookin'. » Homemade Macaroni and Cheese
I know, the 'Big Game' is this weekend … but I have a shocking confession to make. I kind of don't like football. We are a hockey family which means we love the quick pace, the action, the inevitable bout of teeth shattering fisticuffs, and the blare of the goal horn when someone tips the puck in the net! (In all honesty, I only like the Dallas Stars goal horn for obvious reasons.) Football, for all its charm, just lacks much of the pulse pounding excitement and for the most part I don't watch.
Mini-Cheddar Corn Dogs
Chicken Cordon Bleu Rollups Recipe
Thin slices of chicken, ham, and cheese are rolled up, covered in bread crumbs, and baked until crisp, then topped with a homemade parmesan pepper sauce. We call them Chicken Cordon Bleu Rollups and they are absolutely delicious! This is going to sound like an advertisement for Perdue Chicken, but it's not, I promise. The way this Chicken Cordon Bleu Rollups recipe originated all started with a little mistake I made at the grocery store. Perdue boneless skinless chicken was on sale for a pretty good price on my last visit, so I decided to stock up. The grocery store only had 4 packages left, so I took what they had.
Stuffed Shells with Sausage and Spinach Recipe
Turkey Ricotta Meatballs Recipe
Cookies and Creme Oreo Cake
Creamy Penne with Garlic/ Сливочные Пенне с Чесноком
The Ultimate Chocolate Peanut Butter Cake | Pixelated Crumb
WHITE CHICKEN ENCHILADAS WITH GREEN CHILE SOUR CREAM SAUCE
Rosemary Sea Salt Pretzel Recipe | Homemade Pretzel Recipe
Fail-Proof Pizza Dough and Cheesy Garlic Bread Sticks {just like in restaurants!}
Weekend Dessert Recipe: Frozen Chocolate Oreo Ice Cream Cake Recipes from The Kitchn
idaho sunrise (baked eggs and bacon in potato bowls)
Pressed Italian Sandwiches - Seasons and Suppers
s Kitchen: Oven-Baked Eggplant Fries
Stromboli
Hot + Cheesy Roasted Red Pepper Dip
Prosciutto, Apple and Honey Sandwich Recipe | foudefoodmtl.com
Auntie Anne's Pretzels: Copycat Recipe
Panko Crusted Shrimp with Chive Aioli « Mama's Gotta Bake
Stuffed Peppers
Homemade Red Enchilada Sauce
Cheesy Jalapeño Popper Baked Stuffed Chicken
Craving Curly Fries? Biggest Loser chef, Devin Alexander Shares Her Healthy, Easy Recipe
Buffalo Chicken Pizza Rolls |
Aloo Samosa Recipe | Recipedose.com
Rigatoni with peas and porcini mushroooms in a creamy asparagus sauce
Chicken Tikka Masala | Can't live without…
One-Bite Wonders
Chicken with Creamy Green Chile, Tomatillo, and Avocado Sauce
Restaurant Style Queso Dip
My favorite cookie. | Caviar and Codfish
Fork Spoon Knife: Chipotle Chicken Empanadas - Kulinarya Cooking Club
Extra Creamy Baked Ziti
Recipe for Grilled Zucchini Pizza Slices
Gnocchi Mac 'n Cheese | deliciously declassified
Four Cheese White Pizza (and a Blog Anniversary!)
Garlic Cheddar Biscuits (a la "Red Lobster") Recipe
Queso Blanco Dip Recipe
Almond Crusted Tilapia
Alfredo Chicken Pizza | Recipedose.com
Jalapeño Popper Chicken
Hash Brown-Omelet Skillets
Ham and Egg Crepe Squares
Honey Mustard Chicken with Bacon and Mushrooms
Perfect Oven Fries
Stylish Cuisine « Spinach and Chicken Tortilla Bake
Chicken Tikka Masala | Can't live without…