Photography
Video Tutorial – Using the Lens Blur Filter on an Image Sequence in Photoshop CS6 « Julieanne Kost's Blog
Even with the fantastic new Blur Gallery in Photoshop CS6, the Lens Blur filter is an essential tool when a high degree of control is needed to selectively (and realistically) blur an image. In this video tutorial ( Using the Lens Blur Filter on an Image Sequence in Photoshop CS6 ), Julieanne uses the Lens Blur filter with a depth map to create a series of images that appear as if they were captured with a tilt-shift lens. Julieanne also demonstrates how to quickly apply this filter to multiple images using actions and batch processing.
Robert Merrill Studio — Photography
PH2 Photographers - Change the way you approach your portrait photography - PH2PRO Photographers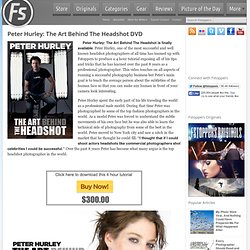 Peter Hurley: The Art Behind The Headshot is finally available . Peter Hurley, one of the most successful and well known headshot photographers of all time has teamed up with Fstoppers to produce a 4 hour tutorial exposing all of his tips and tricks that he has learned over the past 8 years as a professional photographer.
Peter Hurley: The Art Behind The Headshot DVD
In case you missed it, Peter Hurley was speaking at the Google Plus Photographers Conference, and it has just been uploaded to Kelby Training's YouTube Channel "kelbymediagroup". He speaks for an hour and gives you an overview of what he looks for, and what his work ethic is like. It's quite comforting to know that even Peter Hurley sometimes gets stuck for words. He openly admitted that when he first started shooting, and even sometimes now, he will run out of things to say to his clients, however over time he has developed conversation skills, conversation topics, and a bag full of jokes to relax his clients in front of the camera. This talk with Peter Hurley is definitely worth a watch!
Tips on Headshot Photography with Peter Hurley - Google+ Conference tutorial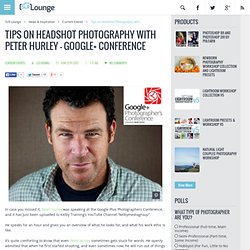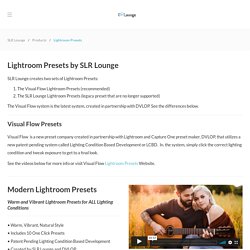 Lightroom 4 Presets for Vintage Effects, HDR Effects, and More tutorial
The Lightroom 4 Presets System & Digital DVD by SLR Lounge is a collection of 216 Presets including 189 Develop Presets, 27 Brush Presets, and a nearly 6 hour digital DVD featuring over 40 video tutorials to teach you how to get the most from this powerful system! We are confident that this is the best Lightroom 4 Preset System available. It is designed to not only be powerful enough to create any effect, but also intuitive enough to achieve them in just a few clicks saving you boat loads of time!
60 Visionary Examples of Creative Photography
Photography Office
Creative Photography Ideas - Amazing Cool Pictures | Funny Photos | Free Quotes Photography
Boundless Creative Photography Ideas - thedesignwork.com
SmashinGeeks Tips, Tricks and Tutorials for Geeks You are here: Home / Not found: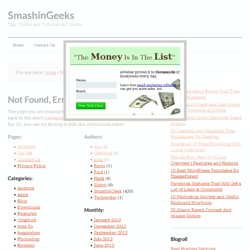 Creative Photography Ideas Showcased
Sekonic Light Meters: Exposure Meters and Color Meters for Professional Photographers and Cinematographers
Jared Platt Blog — Jared Platt's Photography Blog
Welcome to Shut Up and Shoot!
Creative image photography that adds impact to the image of companies requiring ultimate creative commercial photography.
Home Page
Debuting Today: Best Camera
Ed.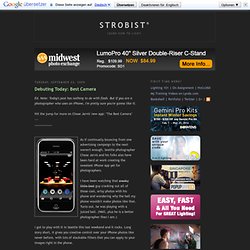 PORTFOLIO
CHRISTOPHER MICAUD
How to Market your Photography Business
Joel Grimes - Sports One, Sports Two, Music, Portrait, Beauty/Fashion One, Beauty/Fashion Two, Everyday Life, Polaroid Type 55/Portrait, Desert Life
I love working with hairdressers and every time I get a call from Whair I'm even more excited, they always want something a bit different. Today I can share some of the shots we did for them. A video was recorded during this session which will be released in a future episode of "The DOORhof is always open".
Frank Doorhof
John Reuter Photography
Digital SLR Photography - DSLR reviews, news and user guides for Sony, Nikon, Olympus and Canon digital cameras - Digital SLR Photography
We get you in to meet the right people.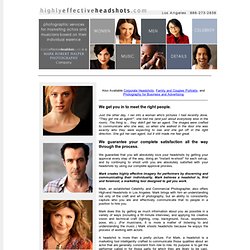 Actor Headshots crafted to produce results - Los Angeles
unnamed pearl
The largest and best photography event on the central coast of California! Second annual California Photo Festival - October 12-16, 2011
Chris Callaway
Jeffrey Totaro Architectural & Interiors Photographer, Philadelphia & Nationwide
Out There Images - Nikon Digital Photography Workshops, Nature and Travel Photography Workshops, Photoshop Workshops
You have the passion.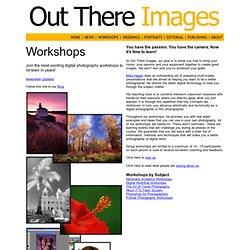 Learn photography from the comfort of your own home - online photography courses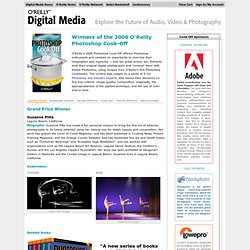 O'Reilly's 2006 Photoshop Cook-Off offered Photoshop enthusiasts and newbies an opportunity to exercise their imagination and ingenuity — and win great prizes, too. Entrants took their original digital photographs and "cooked" them with Adobe Photoshop, using recipes from O'Reilly's five Photoshop Cookbooks. The contest was judged by a panel of A-list Photoshop and industry experts , who based their decisions on five key criteria: image quality, composition, originality, the appropriateness of the applied technique, and the use of color and/or tone. Grand Prize Grand Prize Winner
digitalmedia.oreilly.com - Photoshop Cook-Off Contest Winners
Art + Commerce: Image Archive
Gallery Page
Dean Kirkland Digital Photographer ::: Digital Product Photography in Orange County and Los Angeles -Irvine, OC, Orange County, LA, Los Angeles, Southern California Advertising Photographer, Car Photographer, Auotmotive Photography
Nothing found for Index Cfm?catID=8
ABOUT MARC Marc works closely with individuals to create images that are beautiful, meaningful and full of life.
Kevin Foley Photo
John Paul Caponigro – Fine Art Digital Photography and Photoshop DVDs
Photoshop Color Tools Photoshop Color Tools Photoshop Color Tools will help you master all of the color adjustment tools in Adobe Photoshop to achieve unprecedented control of your images.
Where is Joey L?
NavMenu
FrederickVan - Photography Industry News, Reviews, and Interviews.
Page not found
Detroit Michigan Interior Photographer
Nick Koudis Photography
Home
thecandidframe.com
Dan Winters Photography
Jerry N. Uelsmann
Lois Greenfield Photography : Galleries
Car Photographer, Animal Photographer, Automobile Photography, Transportation Photographer
mariano photography inc - 718 783 1806
Los Angeles Photographers - Mark Robert Halper, Portrait and Commercial Photographer- in LA and Orange County, California
Jody Gomez Photography
Frank Rogozienski Photography | San Diego Photographer | Business Industrial Editorial Corporate
aaron rapoport
Photography « My Corner
Hal Lauritzen Commercial Photography
Photography: Commercial | Fine Art | Workshops - Lorne Resnick Photography.
This Week in Photo | Home of the TWiP Podcast
Italy Photography Workshops with Jeff Curto
Photo Professional Magazine for professional photographers - Latest News
Credit Card Merchant Login
African Photo Safari - November 2010 | Workshop Detail | Nikonians Academy
Craft & Vision | Authors
F-Stop Magazine ~ An online photography magazine featuring contemporary photography from established and emerging photographers
San Diego Los Angeles Editorial and Corporate Photographer Shawn G. Henry - 978.590.4869
Mikel Muruzabal
Jim Fiscus
JOE MCNALLY PHOTOGRAPHY
Nature Photography Tours & Workshops
Robert Glenn Ketchum
Featured — Mario Testino
Tony Corbell - The Power Of Light, www.corbellproductions.com
Digital Camera Reviews & Photography Tips
Fred Parker Photography
Masters of Photography - Fine Art Photography,classic photographs from Masters of Photography
photo technique magazine: Variations on the Photographic Arts
Luerzer's Archive - Tools for advertising creatives
KENNETH DOLIN PHOTOGRAPHY : LOS ANGELES, CA
Pierce Portraits | Stunning Portrait Photography | Toronto, Canada
ppmag
Iden Ford Photography
About PODAS « The PODAS Blog
Home » Monaco Reps