Apps
3 Engaging Note-Taking Apps
My students love using their iPads in the classroom! iPads in the classroom provide student with the opportunity not to be restricted to the traditional way of learning. As a teacher, it is a wonderful feeling to see students being engaged and interacting in their learning.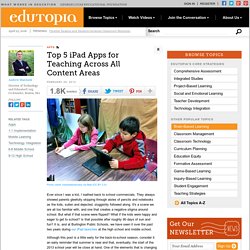 Ever since I was a kid, I loathed back to school commercials. They always showed parents gleefully skipping through aisles of pencils and notebooks as the kids, sullen and dejected, sluggishly followed along. It's a scene we are all too familiar with, and one that creates a negative stigma around school. But what if that scene were flipped? What if the kids were happy and eager to get to school? Is that possible after roughly 90 days of sun and fun?
There is an app for everything these days. From health apps to travel apps, iTunes market is teeming with all kinds of apps. It only takes one click in a search engine to find what you want but as we always say not every app can do what its developers preach , you need to have a critical eye to evaluate the apps that will work for you. As teachers and educators, we are in a constant search for apps to use with our students and this is why we need to make sure we have recourse to checklists such as this one whenever we are to recommend apps. Educational Technology and Mobile Learning has even made it way easier for teachers to pick the apps they want from some pre-made lists of apps organized according to each subject area. You can check them HERE .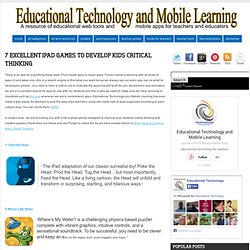 Educational Technology and Mobile Learning: 7 Excellent iPad Games to Develop Kids Critical Thinking
iPad Insight
The following is an excerpt from the December issue of Edudemic Magazine. Download the issue for just $.99 to view the full issue and the rest of the list! Stay tuned (or download the magazine) for the best devices of the year!
The 20 Best Education Apps And Web Tools Of The Year
22 Best Mac Apps of 2012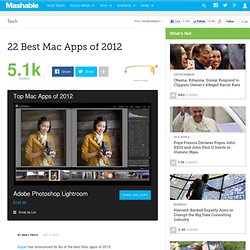 Apple has announced its list of the best Mac apps of 2012. Taking top honors is Day One, a $9.99 journaling app for iPad and iPhone that lets users write about their daily thoughts and memories. Entries into the journal are saved to iCloud or Dropbox, so they are synced across all devices. CameraBag 2 was this year's runner up in the Mac App Store. The $14.99 photo editing app has 100 built-in styles and filters that can be used to edit photos, as well as more than 25 manual photographic tools to make any picture look its best. Check out the gallery, above, for a look at the full list of Apple's favorite Mac apps this year.
SIGML Recommends 25 Educator Vetted Apps for iPad and iPhone | ISTE Connects Blog
With more than half a million apps available in the Apple app store and hundreds of thousands of apps available for Android devices, it can be difficult for educators to dig through the clutter and find apps to facilitate meaningful learning experiences. ISTE's Special Interest Group for Mobile Learning (SIGML) hosted a forum at ISTE 2012 to share educational apps vetted by actual educators. "We planned this event because educators do not have a clue how much these apps can do," said Robbie Melton from the Tennessee Board of Regents who led the SIGML forum. During the fast-paced session, panelist and attendees described their favorite apps in brief five-minute presentations.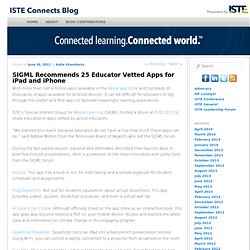 Read Later
The iPad's most useful apps, updated for 2012
Takeaway: While the iPad has its limitations, it's really good at a few basic functions. These 22 apps play to the iPad's strengths. I previously said that the Apple iPad is only good for two things (I later added a third ), but it's really good at those things. With that in mind, I've compiled a list of the 22 most useful apps for taking advantage of the iPad's strengths, and I've updated it for 2012 and the launch of the third-generation iPad . Keep in mind that this list is skewed toward professionals and technophiles who are using the iPad on a daily basis, but I also realize that these folks tend to use tablets like the iPad for non-work stuff as well, like reading the news in the morning during breakfast or a little entertainment on the plane during a business flight. Get my picks for the top tech stories of the day in the Tech Sanity Check daily newsletter.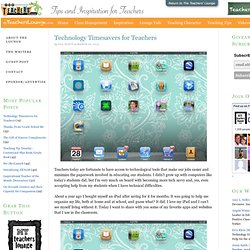 Teachers today are fortunate to have access to technological tools that make our jobs easier and minimize the paperwork involved in educating our students. I didn't grow up with computers like today's students did, but I'm very much on board with becoming more tech savvy and, yes, even accepting help from my students when I have technical difficulties. About a year ago I bought myself an iPad after saving for it for months. It was going to help me organize my life, both at home and at school, and guess what? It did.
TLC
Khan Academy , the wildly popular YouTube lecture series, has launched its free, new iPad app in Apple's store. The enhanced version of Khan Academy includes time-syncing between devices--no Internet connection required--an interactive transcript of the lectures for easy searching, and a handy scrubber for moving between parts of the lectures. Perhaps more importantly, now that more schools have begun adopting Khan's lectures for their own classrooms, the iPad app could possibly replace or supplement textbooks, saving cash-strapped schools and students a lot of money. The major benefit of the app is offline learning. "If you're going on a road trip or if you're taking mass transit and you don't have cell service, or whatever, you can get the content," says Khan Academy Lead Designer Jason Rosoff.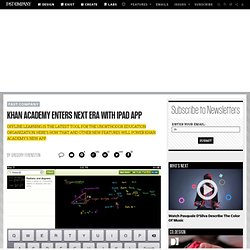 Directly from Apple: With AirPlay, you can wirelessly stream what's on your iPhone 4S or iPad 2 to your HDTV and speakers via Apple TV. Or mirror your iPad 2 or iPhone 4S screen. That's gonna go over big. With mirroring, what you see is what you show. AirPlay Mirroring lets you share exactly what's on your iPad 2 or iPhone 4S with everyone in the room.
Apple TV may revolutionize the use of a teacher iPad in the classroom!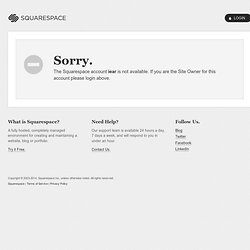 Interactive and collaborative - Whiteboards are a great way for teachers to explain concepts to their students. With the ability of some iPad apps to record, you ensure that students who did not develop understanding of the concept the first time have the opportunity to watch and listen again and again. Working in small groups or brainstorming as a class, collaborative whiteboards are a great way to share ideas. Work in the same room, on the same network or even from different parts of the country. No matter what you are working on these interactive whiteboards are a great way to document or record your thinking process. Educreations: FREE Educreations turns your iPad into a recordable whiteboard.
Feb 11 2012 Guest Post by Jasmine Hall The best way to get your parents to buy you expensive gadgets has always been to really sell the educational value. "But Mom, if you buy me a Nintendo, think about how much my spelling will improve playing Wheel of Fortune ." Of course, these days it's all about the iPad. For every Angry Birds there's an educational game out there to improve your child's mind.
With more than 500,000 apps available for use on the iPad, which ones are best for education? TCEA (Texas Computer Education Association) helps by testing and recommending great apps for the classroom. They regularly try out new apps and list those that make the grade in the shared document available here for iPad . Apps are categorized into 46 different subject areas and 14 different personal use areas. Apps that are free are listed in white. Make sure you check out the rest of their site for some great resources - http://www.tcea.org/
Welcome to the 'iPad in Education' web site - concerned with using Apple's iPad for learning and teaching. Although this is based in the UK, the site's content will reflect practice from other counties and contexts in order to explore and learn from a wide field. I am Ian Wilson, a freelance Apple Professional Development Authorised Trainer based in the north west of England (Twitter: @Ian__Wilson ).
39 Sites For Using iPads in the Classroom