Photography 1
Stan Strembicki's Photo Blog
Visualville: A Photographers Resource
Nik is one of my favorite companies. I met Michael Slater, Nik's CEO, more than 10 years ago at a trade show in LA. I was immediately impressed and that continues to this day.Year after year they turn out elegant and affordable software that really meets the needs of a broad range of photographers.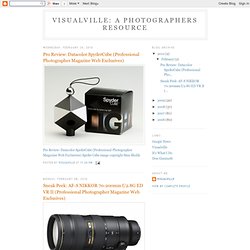 Alexia Sinclair
Masters of photography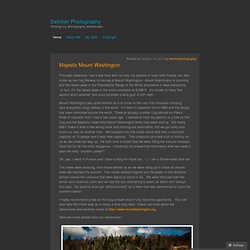 Detcher Photography
Majestic Mount Washington This past weekend I had a real treat with not only my parents in town from Florida, but also a ride up the Cog Railway to the top of Mount Washington! Mount Washington is stunning and the tallest peak in the Presidential Range of the White Mountains in New Hampshire. In fact, it's the tallest peak in the entire northeast at 6,288 ft. It's known to have "the world's worst weather" and once recorded a wind gust of 231 mph!
Flickr photostream update
"Stop, Smile & Sit" – Tracey Capone Photography © 2013 This quote sits in the back of my mind at all times. After spending almost sixteen years in a job which, by the end, practically suffocated me, I am very conscious about taking advantage of this wonderful opportunity, and talent, that I have been given to truly live and not simply exist.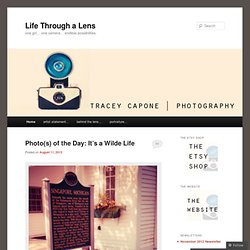 Life Through a Lens | one girl… one camera… endless possibilities
A Certain Slant of Light
The Mzungu Diaries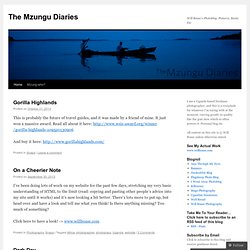 Gorilla Highlands This is probably the future of travel guides, and it was made by a friend of mine. It just won a massive award. Read all about it here: http://www.wsis-award.org/winner/gorilla-highlands-109520130906 And buy it here: http://www.gorillahighlands.com/
Lighting Mods
Let me just start from the beginning... I sold my 70-200 L IS USM II lens has it was used and needed a replacement, also was hopping on getting the newer one with the newer lens cap and a new serial number. In fact that was never an issue but my lens get so much use than from now and then it is better to sell them and buy new ones than to send them back to repair. That was the case for this lens. It had a lot of mileage so it went in for Canon CPS Portugal to get a clean and was sold. I ordered a new one and for my surprise it did not arrived with the new lens cap although the serial number was a newer one.
Fullerton police began making random arrests during a protest against the Kelly Thomas verdict Saturday, including pouncing on an independent journalist who was live streaming the action. Although police managed to turn off PMBeer's camera, whose first name is apparently Patti, her footage remained accessible on the internet, which you can see above. The 14-year-old kid who was suspended for school last week after a deputy accused him of "instigating" a fight, even though a video shows him trying his best to walk away from the bully trying to instigate the fight, filed an internal affairs complaints against the school resources deputy, hoping to get him transferred. And Kobe Nelson's dad, Tommy Purvis, insisted on recording the conversation with the San Bernardino County Sheriff's internal affairs investigator this week, despite the investigator's initial reluctance.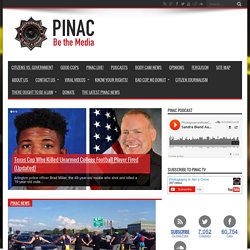 © Emily Shur Emily Shur, much like Tema Stauffer has been involved or connected to every Nymphoto project. Emily early on participated in our conversation series. It is nice to come full circle. And thus today we present another conversation with Emily Shur - catching up on what has happend since our last conversation and discussing her assignment and her personal work. NP: Can you fill us in a little to what has been going with you since our last interview?
Nymphoto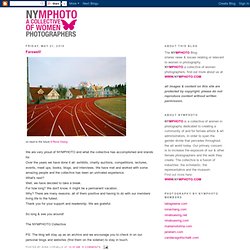 © Jess Hurd/reportdigital.co.uk Police officer cites the Terrorism Act whilst stopping and searching 9 press photographers for weapons en route to covering a far-right demonstration in Brighton. On Sunday the 21st April 2013 myself and another eight lens based journalists were directed off the motorway by Sussex police officers. Seven members of the group were searched by police officers, one photographer was told that she was being searched under the Terrorism Act (pictured). We were travelling to Brighton to cover 'March for England,' a gathering of various far-right racist groups and individuals. Sussex Police estimated that around 250 far-right protesters and approximately 1000 counter-protesters were in Brighton that day.
Photographers rights: When, where and what can I shoot?
Is the title clear enough for you? If you don't ever want to end up like Rocky with your face all swollen because some security personnel decided you were a national threat, or you want to be completely sure that you can take that shot of your favorite celebrity pissing in the garden, this guide is meant to give you some clarity over what you can and can't do with your camera. Security is a mayor concern in the world these days. Authorities are constantly in a state of alert, which means that it is likely that free expression can be thwarted in the name of safety.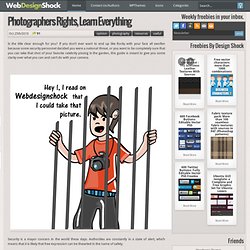 tuvawinslow photography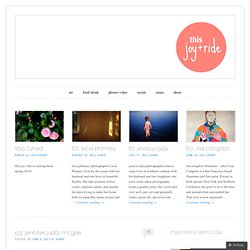 jennifer judd-mcgeeartist jennifer judd-mcgee lives and works on mount desert island in maine. mixed media and illustration are her favorite mediums, and she draws her inspiration from her coastal maine surroundings. she has shown her work in galleries across the country and is represented for licensing and illustration by lilla rogers studio. please visit her blog or her etsy shop for more information. Continue reading jen altman photographer Jen Altman is a photographer, writer, and editor.
this joy ride: poetry photos inspiration
chris craymer
juniper spring photography
Hello all! Well, it's been a long time coming, but I've updated my website and, subsequently, moved my blog to the new site. I've finally posted my first blog on my new website! Check it out to see my pics from Ethiopia earlier this year! Feel free to look, read, comment, and pass it on :0) I hope those who have subscribed here will continue reading – I've set up an RSS, though I don't know if I can do an email subscription on the new blog.
jkb photography
I arrived at Bobs studio this morning slightly earlier than usual to find out that today we were going to do an 'Alice in Wonderland' themed shoot. Bob had arranged for a Make-up Artist to come along and create some magic for the model that will be displaying this interesting shoot. The MUA arrived on time, however the model wasn't there yet – I have found that it is quite typical for one half of the 'crew' to be there, but not the other half. This is something that I will definitely keep in mind when trying to organise photoshoots.
photography instructables
illustrated photography
Fine Art Photography - How To Information
Beautiful Photo!
Photographers rights: When, where and what can I shoot?
Improve Your Photos in 60 Seconds
design photography
Photography blog
Photography of Jacob F. Lucas
What's the Difference Between JPG, PNG, and GIF?
Best Photo Yet
classic and collectible cameras price guide.
ISO speed - photography techniques
photo interview
Photography
Depth of Field | Exploring photography
Digital Photography Tips And Tricks: Free Photography Tutorials
SHADES OF LIGHT
The World's Best Photos by christian gittings
Going Pro NOW: A Photographic Seminar for Emerging Photographers
Photographers rights: When, where and what can I shoot?