Augmented Reality
Google Glass is cool. But could it be philosophically dangerous? 60 years ago, Ludwig Wittgenstein famously wrote :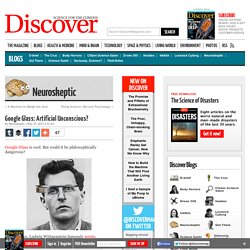 Google Glass: Artificial Unconscious? : Neuroskeptic
Goggles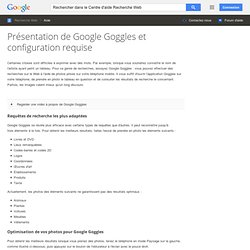 Google Goggles Use pictures to search the web. Watch a video Get Google Goggles Android (2.1+ required) Download from Google Play .
Face.com's API now returns an age estimation for faces it detects in photos - seen here with some recognizable examples. Looking at someone's face can tell you a lot about who they are.
Face.com Brings Facial Recognition to the Masses, Now with Age Detection: Interview With CEO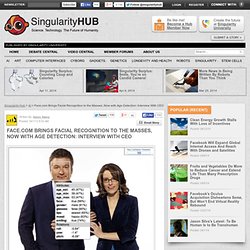 The day when you'll be able to hold up your phone and identify a stranger through a viewfinder is getting closer.
Watson