Augmented Reality
Google Glass is cool. But could it be philosophically dangerous? 60 years ago, Ludwig Wittgenstein famously wrote :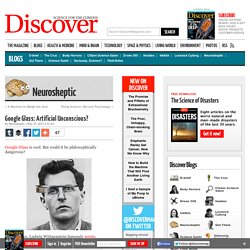 Google Glass: Artificial Unconscious? : Neuroskeptic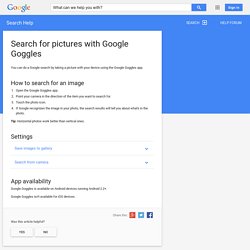 There are some things that are hard to put in words, like a painting that you want to find out the artist of. For searches like that, try Google Goggles -- it lets you search the web using photos that you've taken on your mobile phone. So just open the Goggles app on your phone, snap a photo of that painting, and find search results all about it. Sometimes pictures really are worth a thousand words.
Face.com's API now returns an age estimation for faces it detects in photos - seen here with some recognizable examples. Looking at someone's face can tell you a lot about who they are.
Face.com Brings Facial Recognition to the Masses, Now with Age Detection: Interview With CEO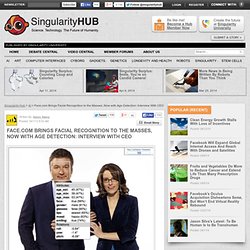 The day when you'll be able to hold up your phone and identify a stranger through a viewfinder is getting closer.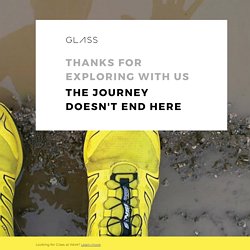 Ride with Strava Strava for Glass makes it easy to track your rides, visualize your progress, and challenge your friends, all while keeping your hands on the handlebars. Fire up dinner with Allthecooks Find and share your favorite recipes through Glass — even when your hands are covered in marinade. See the world in your language with Word Lens
Watson