Implementar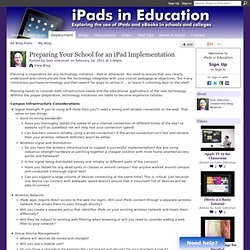 Planning is imperative for any technology initiative - iPad or otherwise. You need to ensure that you clearly understand and communicate how the technology integrates with your overall pedagogical objectives. Too many institutions purchase technology and then search for ways to utilize it ... or leave it collecting dust on the shelf.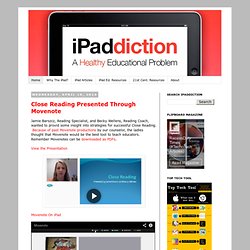 Our calculus teacher was tutoring a student on a Friday. He forgot to mention a crucial part of the solution. He emailed the student the critical part to the solution. On Monday, he asked the student, "Did you get me email?" The student replied,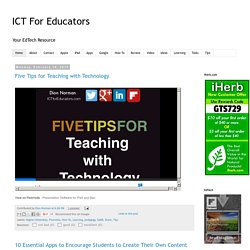 The iPad has proven to be an amazing tool for capturing student learning and for providing students with the opportunity to be creative and innovative learners. Sharing content off the iPad, however can be quite a chore. For schools that use Google Apps, Google Drive can prove to be a great solution to sharing content created on the iPads and even as a possible solution for creating Digital Portfolios. Drive provides a great place for storage and sharing and the app continues to improve in its ability for students to create content and to collaborate with one another.
ICT For Educators
Funcionalidades NetSupport School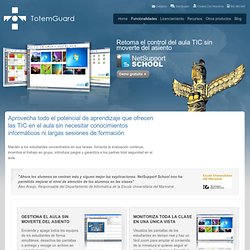 Mantén a los estudiantes concentrados en sus tareas, fomenta la evaluación continua, incentiva el trabajo en grupo, introduce juegos y garantiza a los padres total seguridad en el aula. "Ahora los alumnos se centran más y siguen mejor las explicaciones. NetSupport School nos ha permitido mejorar el nivel de atención de los alumnos en las clases" Àlex Araujo, Responsable del Departamento de Informática de la Escola Universitària del Maresme
Have a pile of PowerPoint presentation files and wanna view them on your new iPad? Though playing PowerPoint presentation on iPad is wanted for most iPad users, Apple doesn't have a plan to develop any tool for it. The good news is that with some wordarounds, you can view PowerPoint on iPad freely. Below 5 ways are introduced for you to play PPT on iPad. Read on to learn the details. 1.
5 Ways to View PowerPoint Presentation on iPad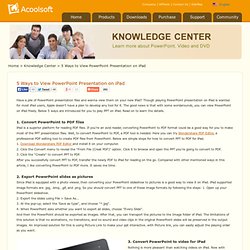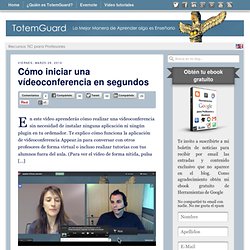 Cada vez más aplicaciones online te solicitan acceso a tu perfil en las redes sociales o a tus datos de Google para abrir una cuenta o para ofrecer funcionalidades adicionales en las mismas. Servicios como Twitter, Facebook y Dropbox pueden mejorarse y ser más útiles cuando se conectan con otras aplicaciones de terceros. Pero ¿sabes […] Si me hubieras preguntado hace unas semanas por el mejor lápiz "stylus" para escribir en el iPad, te hubiera contestado que ninguno es realmente práctico para escribir largos textos con la rapidez que lo haces con un bolígrafo y un papel. Hasta ahora había estado usando el stylus Applydea Maglus, aunque había probado otros sin […]