Unsorted
3D World is the best-selling international magazine for CG artists, covering the fields of animation, VFX, games, illustration and architecture. Our team of CG artists and professionals provide analysis of latest trends in the market, artistic and technical advice, impartial product reviews, and exclusive behind-the-scenes articles on the making of key projects in this fast-paced industry. 3D World's unique Advisory Board, which includes ILM's Tim Alexander, Pixar's Andrew Gordon and Ubisoft's Pascal Blanche are on hand every issue to help with CG advice and career support. With over 10 years at the forefront of the CG industry, reporting on the latest movie VFX, with enviable studio access and in-depth video and step-by-step training, 3D World offers unrivalled inspiration and training every issue. Editorial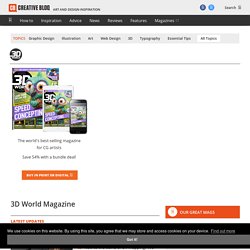 Eye For Games releasing art bookPosted by David on February 23, 2013 Eye For Games has informed us about their new book The Art and Design of Video Games. The 250-page hardcover book is a showcase of video game art accompanied by brief interviews and commentary from the artists who worked on the featured pieces, discussing the inspiration and approach to their work. The book will be available Monday, February 24th for $48 (€35).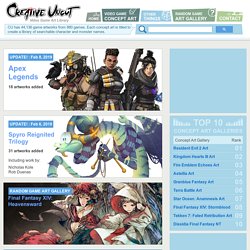 Gamers Gallery - Main Index
Heavenly Sword Weapon, Character and Environment Concept Art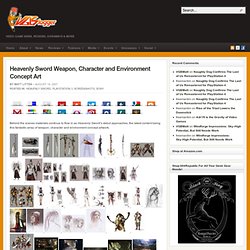 By – August 14, 2007Posted in: Heavenly Sword, PlayStation 3, Screenshots, Sony About the Author Matt Litten is a 28 year old from-the-womb gamer turned video game reviewer/blogger and current editor/owner/operator of VGBlogger.com. Matt got his first taste of gaming as a youngster on the NES and Atari, and the rest is history from there. In 2004, three years removed from high school and still looking for a career direction in life, Matt landed his first gig in the video game review business writing for the now-defunct website BonusStage.com.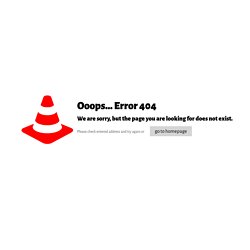 The enigmatic and enchanting muse has both intrigued and inspired since she was created by Artgerm in 2004. Introduced to the art community through Deviantart.com, her distinctive red costumes and headphones caught the eye of many of Artgerm's fans and has since amassed quite the following of her own. Represented in a myriad of styles, she draws you into her world with her many personalities and ever-changing appearance. With all the love and adoration lavished upon her, Imaginary Friends Studios decided to launch a contest inviting the public to design and draw their own impression of their perfect Pepper.
Popular Game Development Art in the last 4 weeks - 밀크나인 : 디자인의 모든 것이 있는 메타블로그
Realm Wars Dev Site
Index of /img/Wasteland.Style/Art_from_The.Computer.Graphics.Society/set1b
Follow us: An all new Elfwood coming Monica at Sat Mar 8 If you have followed Elfwood on Facebook you will have noticed that we're working on resurrecting Elfwood into a brand new site. We're all working very hard on it and are very excited to show you the new site and let you all play with it. You can follow ...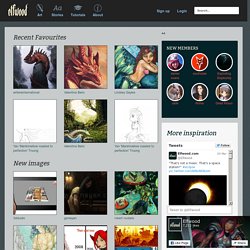 Weta Workshop
Concept Art | Gallery at FreakyGaming