Brain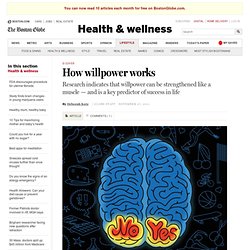 Willpower is one of the most important predictors of success in life. While small studies through the years have linked high levels of self-control to better health, relationships, and finances, a landmark study published this past January provided the strongest evidence to date. And taking on specific habits - like brushing your teeth with the opposite hand - can increase levels of self-control.
yes and yes: 101 Ways To Cheer Yourself Up: Part 1
in his evil forest. the Ferris wheel. his furry cheeks.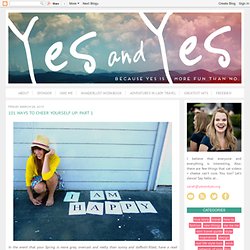 Alternate Sleep Cycles | High Existence
post written by: Marc Chernoff Email When you stop chasing the wrong things, you give the right things a chance to catch you. So starting today…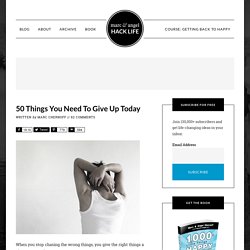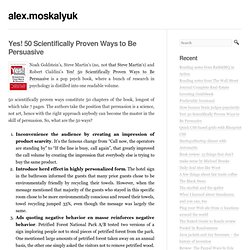 Noah Goldstein's, Steve Martin's (no, not that Steve Martin's) and Robert Cialdini's Yes! 50 Scientifically Proven Ways to Be Persuasive is a pop psych book, where a bunch of research in psychology is distilled into one readable volume. 50 scientifically proven ways constitute 50 chapters of the book, longest of which take 7 pages. The authors take the position that persuasion is a science, not art, hence with the right approach anybody can become the master in the skill of persuasion. So, what are the 50 ways?
by Maria Popova What Freud has to do with auditory cheesecake, European opera and world peace. Last year, Horizon's fascinating documentary on how music works was one of our most-liked pickings of 2010. But perhaps even more fascinating than the subject of how music works is the question of why it makes us feel the way it does. Today, we try to answer it with seven essential books that bridge music, emotion and cognition, peeling away at that tender intersection of where your brain ends and your soul begins. We love the work of neuroscientist and prolific author Oliver Sacks, whose latest book, The Mind's Eye, was one of our favorite brain books last year.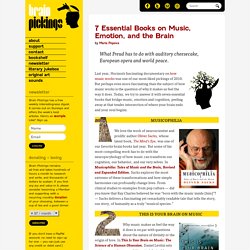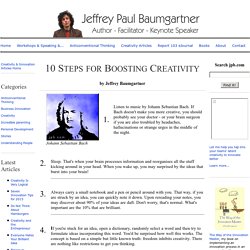 Articles 10 Steps to boost your creativity Introduction to Anticonventional Thinking (ACT)
Authoritarian followers Mind Control Subliminals By Dick Sutphen Summary of Contents The Birth of Conversion The Three Brain Phases How Revivalist Preachers Work Voice Roll Technique Six Conversion Techniques 1. keeping agreements 2.physical and mental fatigue 3. increase the tension 4. Uncertainty. 5. Jargon 6.