20 Most Popular Architecture Sites
This article by Marc Kristal from Metropolis Magazine, originally titled "Digital Details," looks at the work of NRI, a New York company that is leading the way when it comes to 3D Printing (or rather, additive manufacturing) – finding that there is a craft in these machine-produced models after all. First things first: The term "3-D printing" is a misnomer according to Arthur Young-Spivey, the digital fabrication specialist at NRI—a 116-year-old, New York–headquartered supplier of reprographic services to architects and their tradespeople. "The correct term is 'additive manufacturing,'" he explains.
ArchDaily | Broadcasting Architecture Worldwide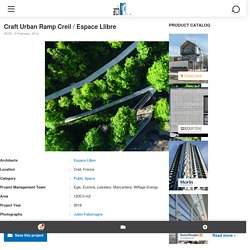 McGraw-Hill Construction
Architonic >> Products, Materials and Concepts in Architecture a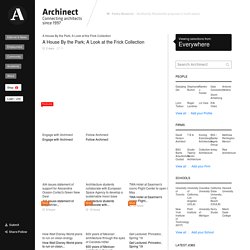 Archinect - Making Architecture More Connected (since 1997)
Screen/Print #11: OASE's "Building Atmosphere" 7 days 2 "Building Tomorrow" Exhibit 5 mins
The Silk Road provides inspiration for winning competition entry to Ningbo Yinzhou Southern CBD Portal Project Competition amphibianArc has been awarded first prize in the Ningbo Yinzhou Southern CBD Portal Project Planning Design Competition. The competition was commissioned by Ningbo Yinzhou Urban Construction Investment and Development Corporation, who is responsible for successfully implementing the Ningbo Museum project designed by Wang Shu. The subject of the competition was the fourth phase of the Ningbo Yinzhou Southern CBD, the Portal Project.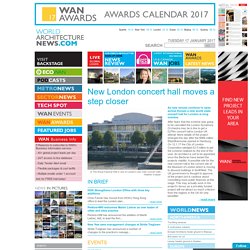 World Architecture News, Official Home Page, architecture news,
ArchitectureWeek - 2009.0603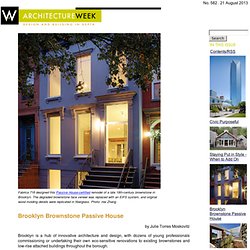 Brooklyn is a hub of innovative architecture and design, with dozens of young professionals commissioning or undertaking their own eco-sensitive renovations to existing brownstones and low-rise attached buildings throughout the borough. Tighthouse, a Passive House brownstone retrofit, sits at the end of a string of two-story buildings constructed in 1899 that share a tree-lined block with larger brownstones built around the same time, centrally located off Fifth Avenue in the neighborhood of Park Slope. It is the first certified Passive House in New York City and meets the standards for new construction, surpassing the EnerPHit certification. Remodeling Approach The unique retrofit of a 110-year-old house by the Brooklyn-based firm Fabrica 718 could serve as an important model for the many urban and suburban residences that need energy-saving renovations.
Architecture Competitions, Events & News
The American Institute of Architects
World Architects | International Architecture | world-architects
BLDGBLOG
I interviewed novelist Sol Yurick back in March 2009. Rather than publish the interview on BLDGBLOG as I should have, however, I thought I'd try to find a place for it elsewhere, and began pitching it to a few design magazines. Yurick, after all, was the author of The Warriors—later turned into the cult classic film of the same name, in which New York City is transformed into a ruined staging ground for elaborately costumed gangs—and he was a familiar enough figure amidst a particular crowd of underground readers and independent press aficionados, those of us who might gravitate more toward Autonomedia pamphlets, for example, where you'd find Yurick's strange and prescient Metatron: The Recording Angel, than anything on the bestseller list.
World Architecture Community - World Architecture, World Archite
Architecture news from the architects' favourite weekly newspape
If you need a quick and simple measurement of a space, RoomScan is the must have app for your Apple iPhone and iPad. To draws floor plans, just touch each wall with your phone! Like most room measurement apps, this is just another app that scans the room and output a rough estimation of the […]
miragestudio7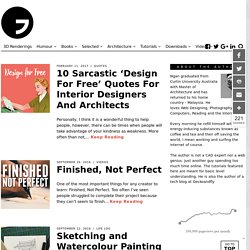 miragestudio7
myninjaplease ->
The Architect's Journal
Como 2: Linear city Brunate (Photographer: Short Journeys/Flickr) (click-2-enlarge) When I interviewed Dutch architect John Körmeling this spring on his design for the Dutch pavilion on the Shanghai Expo 2010, he told me he had been inspired by the idea of the linear city: an elongated city along a single infrastructural line. Le Corbusier once had proposed such a city for Algiers, Körmeling remembered.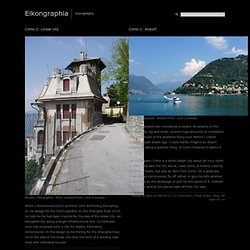 Eikongraphia
Architectural Design | Architect Online: A premier site for Arch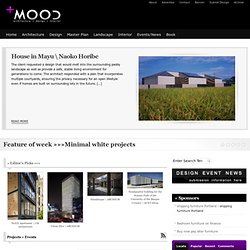 Spa in Mallorca \ A2arquitectos In 1967, a small hotel, Hotel Castell dels Hams, was established on the island of Majorca amid the Mediterranean vegetation. Over time, and through subtle improvements and extensions, it has become one of the most distinctive hotels on the eastern part of the island. The last of the alterations, meant to celebrate the Mediterranean light […]
+ MOOD: architecture + design + interior
A week ago I attended a panel discussion at the Syracuse University Fisher Center in New York City. The evening was billed as a book launch for Matthew Stadler's Deventer, one of my favorite books from last year, but it was really a discussion on narrative and architecture through the guise of three books: Deventer, which documents two projects by Dutch architect Matthijs Bouw's One Architecture, Jimenez Lai's graphic novel Citizens of No Place, and Bjarke Ingels's comic monograph Yes Is More. While Mr. BIG was not in attendance, Lai and Bouw were joined by moderator Michael Speaks, Dean of the School of Architecture at Syracuse University, with Stadler participating from Europe via Skype.
A Daily Dose of Architecture