Babs
Midnight in Paris Woody Allen's latest places starving writer Owen Wilson in Paris with his fiancée, Rachel McAdams. Searching for inspiration for his incomplete novel, Owen begins taking strolls around the city at night where he discovers an unexpected group of people. I wish I could be more specific, but it would ruin the surprise. Know that it is brilliant, witty and full of mystique. on Rotten Tomatoes (RT).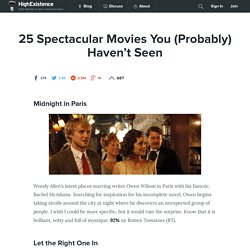 Duet Better! | popeye072
The Art of Tim Burton
For the first time ever a comprehensive look at the personal and project artwork of Tim Burton. Over 1000 illustrations and 430 pages plus foldouts. The Art of Tim Burton is the definitive compilation of forty years of Tim Burton's artistry, including film concepts and hundreds of illustrations from his personal archives, edited under the creative guidance of Burton himself. This comprehensive 434 page book is grouped into thirteen chapters that examine common themes in Burton's work, from his fascination with clowns to his passion for misunderstood monsters, to his delight in the oddities of people. Many of Burton's friends and collaborators offer their thoughts, insights and anecdotes about Tim Burton's style and artistic approach to life.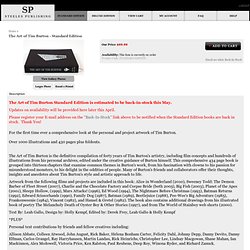 Humans Are Free: Ben Rich: "ET UFOs are real!"
According to great scientists such as Albert Einstein, time is not as stable as most of us think. As humans we're adjusted to time and our evolution has established tricks to allow our conscious minds to deal with it but in reality it's a slippery concept. Time slips occur when a current time (now) interlaces with a previous time (then) and can be experienced by the person from the more recent time. However, the event is usually unnoticed by the people from the earlier time. What is the evidence for this phenomenon?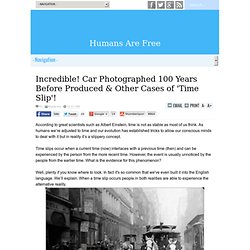 I shall be using this from now on!
Picture can speak thousands of words. Random pictures of insignificant moments always been the most important and most valuable. Photographers and painters beautifully imprint huge number of events, objects and types. Some do it by accident on the momentary desire. Others do it in order to fix the time for the future. For me they are really different and thoughtful , simple but speak lots of words………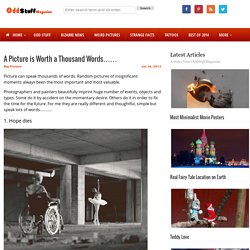 The key to looking good in photos? It's all about your jaw, as photographer Peter Hurley explains in this video. Essentially, stretch your forehead forward and down a bit to accentuate your jawline. It's a long video (15 minutes), but full of examples that clearly illustrate how to position yourself and your head.
Instantly Become More Photogenic By Tilting Your Head Forward